Tour Comments

---

---
October/November '99 December '99 January 2000 February 2000 March/April 2000
| | | | | |
| --- | --- | --- | --- | --- |
| Name | Country | Dojo | Address | Date |
| Wendi Dragonfire | Netherlands | Shuri Ryu | wdshuri@molyvos.net | Mon, 20 Sep 1999 13:43:10 +0200 |
Dear CD friends,

I hope you will all generously welcome Hoosain...I'm sure you will...we yanks are famous for our hospitality...especially in the Midwest.

Might I be so bold as to suggest that those of you who have Dojos invite Hoosain to teach a class and
pass the hat for donations to help him on his way.

He's always been extremely generous to other Martial Artists, offering food, shelter and help with organizing seminars to people who head out his way. He's also been extremely generous in his sharing of knowledge, experience, and friendship.

Good Luck Hoosain...have a great trip and keep us posted as you travel to visit all of our cyber pals.

---
| | | | | |
| --- | --- | --- | --- | --- |
| Name | Country | Dojo | Address | Date |
| Barbara Masucci | Cincinnati - Ohio | ShorinjiRyu | bt_masucci@fuse.net | Friday, October 08, 1999 7:46 PM |
Good Morning Shihan and Michaeil,

What a pleasure it was having you in our home last evening. We all enjoyed it so much! I am writing to offer apologies for not seeing you off last evening. I am so sorry. My health is not so good, and my left foot and right knee are very painful. I tire easily. I only wanted to rest a minute. We were all delighted to meet you both, and it will be an evening I will never forget. I learned a lot. We really enjoyed the stories and your videos. I was going to surprise you today with a trip to the Temple, but instead I am packing to go to Kentucky to see my sister. The next time you are through here, please consider staying with us. It would be an honor to host you, and to cook for you! And then I will see that you get to the temple and to any other place you wish to see.

Thank you so much for the shirts! I picked the animals because Tony's daughter and son-in-law work for the Cincinnati Zoo and we are partial to the animals. You gave us a wonderful time and we are glad to welcome you into our family. You are always welcome in our home. Go with love and peace, and please keep in contact.

Barbara Masucci

---
| | | | | |
| --- | --- | --- | --- | --- |
| Name | Country | Dojo | Address | Date |
| Paul Thoresen | Bowling Green, Ohio | Seishin Ryu | thoresp@bgnet.bgsu.edu | Wed, 13 Oct 1999 09:47:37 -0400 |
Dear Cyber Dojo members

I have just had the pleasure of hosting Hoosain Narker of Ashihara Karate for the past few days while he was here in Ohio, USA. He has traveled from his home in Capetown, South Africa and is currrently in the Midwest of America.

We had the opportunity to share great training and great conversation. He is an excellent karate-ka, and very pleasant house guest.

I wish him well on the next leg of his journey, and would invite him back anytime. Hopefully next time I will be able to provide him with better tea :-)

Yours in Karate-Do,

Paul Thoresen

---
| | | | | |
| --- | --- | --- | --- | --- |
| Name | Country | Dojo | Address | Date |
| Mark Cramer | Toledo, Ohio | Goju Kai | colette.cramer@gte.net | Wed, 13 Oct 99 20:50:38 Eastern Daylight Time |
On this past Tuesday evening, Hoosain Narker and Mikaeel visited our dojo at Roy C. Start High School in Toledo, Ohio. Their presence was greatly appreciated by all of us.

It was a pleasure, for the adults and the children alike, to meet people from the other side of the globe who share the same quest in the martial arts.

It was informative, for both the kyu and dan ranks, to practice the kihon and kumite drills of Ashihara karate-do with Hoosain.

It was exceptionally entertaining for the children, their parents, and all the other adults (especially myself), to hear Mikaeel tell his age old stories.

The greatest pleasure of all was having Hoosain and Mikaeel visit with Colette and me after practice. Sharing stories about South Africa, the United States, and life's many experiences is something that we will treasure for a long time.

Mark and Colette Cramer

---
| | | | | |
| --- | --- | --- | --- | --- |
| Name | Country | Dojo | Address | Date |
| Sara Aoyama | Brattleboro, Vermont | BuDoJo | hrabbit@sover.net | Thu, 21 Oct 1999 16:03:39 -0400 |
Hoosain and I couldn't stop talking until 2 AM.. he's fun!!! And then we got up early to train... He was wonderful to take the time to visit our small morning class, after such little sleep.

Hoosain is going to be traveling around yet... he's a great guest to have (even more so if you have kids:-)!!! And we should all send him Ki for Saturday :-)

Sara

---
| | | | | |
| --- | --- | --- | --- | --- |
| Name | Country | Dojo | Address | Date |
| Sara Aoyama | Brattleboro, Vermont | BuDoJo | hrabbit@sover.net | Sat, 23 Oct 1999 23:03:11 -0400 |
(warning--climbing up on a very tall and rickety soap box with massive ego firmly in hand)

I just have to add one more thing, in light of recent topics on the CD. I'd hate to lose sight of the similarities we share that have brought us all to this list. And that this list is a wonderful learning opportunity in so many ways. The Cyberdojo has provided me.. and many others I am sure... with some very valuable resources, ideas, friendship... and yes martial arts knowlege. I can live with some of the differences that we inevitably encounter... but I'd rather focus on what we share.

A friend of mine, whom I was talking to about Hoosain's visit, said, "You mean you're letting some guy--a total stranger-- that you NEVER met before come stay in your house!?! Are you nuts?" And I realized that though it sounded odd.. I didn't have a single fear at all (other than I had no idea what to cook for him). And the reason I had no fear, is because thanks to this list I have been able to see what sort of person he is, and felt sure that I would enjoy his company. Almost a year ago, I had the same experience with Wendi Dragonfire, who walked into my home and within ten minutes was cutting my son's hair and dying my daughter's hair purple with me. A total stranger? Maybe not.. thank you Cyberdojo.

Sorry for being so wordy tonight, and thank you for your attention.

(falling off of the soap box and automatically doing a perfect forward roll (I WISH!) into a mud puddle and drenching forementioned ego)

Sara Aoyama
Brattleboro, VT

---
| | | | | |
| --- | --- | --- | --- | --- |
| Name | Country | Dojo | Address | Date |
| Sara Aoyama | Brattleboro, Vermont | BuDoJo | hrabbit@sover.net | Sat, 23 Oct 1999 23:02:37 -0400 |
Here's another report that is going to be difficult to write briefly!
This week we were honored by the visit of Hoosain Narker and his colleague whose name I am now going to misspell, Mikaa-el. These are two of the nicest gentlemen I have ever met!!! They came into Brattleboro on Wednesday night with a rather startling amount of luggage. Though you might think they would be tired after a twenty hour bus ride.. they seem blessed with some kind of wonderful energy that infects those around them as well. I have to say that Hoosain's energy is a very quiet energy.. a calm energy of a sort. Very different from most of the Western energy that we see.. he is always in the moment totally and focussed on what he is doing, be it karate, conversation, computer stuff or teaching my son tricks. We stayed up very late Wednesday night watching videos of his dojo in action and hearing all about South Africa. Mikaa-el, who is a librarian and Storyteller, then told us stories.. which had my son absolutely thrilled. Me, too.
Despite the fact that they must have been quite tired, we all went to the 8 AM class at our dojo. I'm very grateful to my Sensei for welcoming them there. They taught us some of the Ashihara karate and then spoke again about South Africa. Hoosain and Mikaa-el are doing a lot of educating; they are wonderful ambassadors for their country.
My Sensei spent time with them during the day, and then they were kind enough to come to our children's class and work with them.. something the kids seemed to enjoy. After that was a very looong adult class where we did some of our stuff, some of their stuff and then finished with stories from Mikaa-el. Every karate-ka should travel with a storyteller.. and these stories are equally as wonderful for adults, as he has a very magnetic way of telling them. Quite different from just reading the same story.
Thursday was Hoosain's birthday. Because he is still very young :-) I'm sure it was sad for him to be away from home on such a day. I wish we could have done something special for him, but I really could not think of what to do, though we did manage a small cake. Then it was out to dinner and another late night.
On Friday they went up to visit Sensei Ken Bladyka's dojo. I wasn't able to join them, but I hear they were very impressed.
Hoosain needed to be in Norway, Maine (where the heck could that be???) today. We called all over trying to figure out a bus route, but there didn't seem to be a good way to get there. My Sensei suggested contacting the tournament organizer and see if there was anyone coming from a place that he could catch a bus to, so that he could get a ride at least part of the way. Hoosain emailed him, and I was amazed to see that in just a few hours he got a number of offers to pick him up right at my house!!! Martial artists are awfully generous! And at 1:30 AM Sat morning in the pouring rain, sure enough a car pulled up (strangely enough it was a taxi!). Okay, so karate-ka can be taxi drivers, librarians, dentists.. you name it.
I was a little teary to see Hoosain and Mikaa-el leave. Since I don't really know that much about karate, I can't say anything about what he is doing, other than to say that between his video's, demo's and speaking with him, I have a better understanding of what Ashihara Karate is, and an appreciation of it. But what I can really say is that Hoosain has the same wonderful spirit of Budo that I expect most of us on this list have. It means that a Shihan (him) and a 7th Kyu (that'd be me) can speak together, understand and appreciate each other and realize each other as kindred spirits, not only in martial arts, but in life as well. It is obvious that Hoosain is well loved and cherished by the members of his dojo; I peeked over his shoulder at his email and he had many warm birthday messages from them all.
This visit has been one of the highlights of the year for me and my family. If any of you have a chance to meet Hoosain as he travels, definitely do so! Unfortunately Mikaa-el returns to South Africa on Tuesday, but hopefully will be in the US again, perhaps with his wife and five children, so that he may study more library science. I will hope for that, and to meet him and Hoosain again.
Sincerely,
Sara Aoyama

---
| | | | | |
| --- | --- | --- | --- | --- |
| Name | Country | Dojo | Address | Date |
| Liesha Petrovich | Norway, Maine | Kyokushin | mkka@ime.net | Monday, October 25, 1999 5:52 PM |
Hello everyone

I just wanted to get a quick note out about the U.S. Kyokushin Open that was held this weekend in Norway, Maine. I will post all the official results later in the week. We are still hosting Kancho Matsushima and are busy with classes and seminars.

It was a great pleasure to meet Hoosain Narker. He had the best knock out of the night. HE knocked his opponent out, he didnt get knocked out :) !!! I believe it was with a drop ax kick, maybe Hoosain can explain it better. But the crowd loved it! He finished second in the lightweight division behind Joe Addesso from Montreal. Great fighting.

Again, I will be posting all the official results and info from the tournament later this week. We feel that the tournament was our best yet and can't wait to get started on next years event.

Liesha Petrovich

---
| | | | | |
| --- | --- | --- | --- | --- |
| Name | Country | Dojo | Address | Date |
| Ken Bladyka | Lebanon, New Hampshire | Okinawan Karate Academy | okadojo@sover.net | Wed, 27 Oct 1999 09:55:04 -0400 |
Greetings All:

I would like to thank Hoosain Narker for making the effort to visit my dojo last week as he passed through New England. It was a pleasure to meet Hoosain and his traveling companion Mik-eel Taylor, also of South Africa. My students and I enjoyed the introduction, unfortunately brief, to Hoosain's Ashihara karate. I should add that this visit would not have come together without Sara Aoyama's efforts, thanks Sara! ...

KRB
Ken Bladyka

---
| | | | | |
| --- | --- | --- | --- | --- |
| Name | Country | Dojo | Address | Date |
| Scott Maczuga | Detroit, Michigan | Ashihara | Scott_Maczuga@compuware.com | Thursday, October 28, 1999 10:54 PM |
Hoosain,

I am happy that you landed safely. I am sorry to hear you did not do as well in the Kyokushin tourney as you did in the Tae Kwon Do Tourney. It does sound as if it was a good experience none the less.

It was a pleasure to have both you and Mikail at our dojo as guests. Discussing the different philosophy of technique and learning some new things in the process is always a great joy to me. Both you and Mikail's interaction with the students was a thrill to watch. Your martial arts instruction and Mikail's story telling was very educational for the children as well as the adults.

Mikail in particular was very enlightening as he shared the cultural differences between our countries and the different children's stories that he told.

I look forward to you passing back through. Maybe we will have a bit more time to spend together. Any ideas on dates yet or is it still too early to know?

Look forward to hearing from you both soon.

Scott

Follow up posted on
Sent: Tuesday, November 02, 1999 12:26 AM

So you received second place in the Kyokushin tourney, eh? Quite impressive! From your email I thought you had not done so well. Please be sure to bring or send video of the event if you could. I would really enjoy watching it.

---
| | | | | |
| --- | --- | --- | --- | --- |
| Name | Country | Dojo | Address | Date |
| Martin R. Petrovich | Norway, Maine | Kyokushin Karate | mkka@ime.net | Friday, October 29, 1999 7:46 PM |
OSU!!

Sorry for the delay in posting the results of the US Open. Had a very busy week here in Maine. After the tournament, Kancho Matsushima gave a clinic on Sunday to all visiting members. On Monday and Tuesday Kancho taught my intermediate and advance classes (kids and adults). His classes went over BIG. I took Kancho and his wife to Shihan Tom Flynn's dojo on Wednsday for meetings and training on Thursday and Kancho is returning to Japan today to prepare for the All Japan tournament early in November.

Now for the tournament. This was the biggest and best tournament that I promoted to date. 60 fighters originally registered but only 35 fought. I was a little disappointed, but these things happen. 35 fighters was the most that I have had fight for me. Unfortunately the mens heavyweight and womens division got short changed. I know in comparison to other tournaments, mine is small, but what it lacks in numbers it makes up in a smooth running and fair tournament. I received great feedback from fighters and coaches. I personally felt that the refereeing needs to take a step up. I talked with center referee Tom Flynn who has a great deal of expertise and he has come up with a plan to qualify all black belts in the IKO3 for corner ref's.

Heres some special highlites of the fights;

In the boys light weight division semi finals saw a great match between Mike McInnis of Oxford Maine and Adamo Silviera of St Leonard Canada with McInnis the victor. These kids put on a heck of a fight and I look forward to seeing them fight without the pads in a few years.

The womens semi-finals saw a great match between Peggy Groosser of Antwerpen Belgius and Cecilia Brunetti of Shidokan in Chicago. Brunetti was 15 pounds light and several inches shorter but was pressing the fight. Grosserr landed a strong jodan mawashi geri that stunned Brunetti but Brunetti continued. The fight went three rounds and Grosser won by decision. Brunetti's performance gave her a close second in the Sosai Budo Award.

Mens heavyweight finals saw Joe Indrieri the US Shidokan Champion make fast work of Mike Lowell. Lowell weighed in over 300 pounds to Indrieri's 220lbs, but Indrieri was the superior fighter.

The mens lightweight division was were the most excitement was. Fighters from Shidokan, Shorin-ryu, Ashihara, IFK and of course IKO3 fought in this nine man division. In the second round Hoosain Narker from South Africa had an incredible spinning, dropping heel kick from close quarters that downed his opponent from Canada. It was the best point of the night. Strong finals saw Tony Pizzi from Montreal Kyokushin defeat Chris Ortiz from Chicago Shidokan for 3rd and 4th. Narker of South Africa fought Joe Addesso of Montreal for first and second. Extremelly strong match. You could tell that Narker was feeling a bit tired. Narker has been in the United States for the past several weeks touring. In a earlier match he had damaged his foot and Addesso took advantage of this. Addesso won on a decision.

In the mens middleweight division, Ian Armstrong of Shidokan Karate in Chicago was the talk of the town. Ian had missed his flight on Friday from Chicago and did not arrive until Saturday morning. Ian, with no byes, ipponed his first two opponents within two minutes. In the semi finals he fought the very strong Arnold Sochacki of Poland via Rhode Island. Ian went on to the finals to meet Jason Tripp of the IFK. Excellent match with Ian getting the decision and taking first place and the honor of the Sosai Budo Spirit Award.

Below is the official posting;

Girls:
1st Nancy Catina IKO Canada
2nd Eve Buisson IKO Canada

Boys Light:
1st Frank Gatto IKO Canada
2nd Mike McInnis IKO USA
3rd Ben Schott Kempo Maine
4th Adamo Silviera IKO Canada

Boys Heavy:
1st Minnie Kaddour IKO Canada
2nd Phillip Muggle IKO USA

Womens:
1st Peggy Grosserr IKO Belgium
2nd Sabrina Cantina IKO Canada
3rd Cecilia Brunetti Shidokan USA
3rd Marie Anderson Boyd Shidokan USA

Mens Light:
1st Joe Addesso IKO Canada
2nd Hoosain Narker Ashihara South Africa
3rd Tony Pizzi IKO Canada
4th Christopher Ortiz Shidokan USA

Mens Middle
1st Ian Armstrong Shidokan USA (Budo Award Winner)
2nd Jason Tripp IFK USA
3rd Tom Cirone Shidokan USA
4th Arnold Sochacki IKO USA

Mens Heavy:
1st Joe Indrieri Shidokan USA
2nd Mike Lowell Kempo Maine

Thanks to all and I look forward to seeing all at next years tournament.

Osu.

Martin R. Petrovich
United States Kyokushin Open
Tournament Director

---
| | | | | |
| --- | --- | --- | --- | --- |
| Name | Country | Dojo | Address | Date |
| Robert Agar-Hutton | UK | | robert@winghigh.demon.co.uk | Mon, 1 Nov 1999 07:23:15 +0000 |
Hi Hoosain (and All),

Tomorrow (Monday the 1st November) I will be training with Dan Cohen at Brandeis University in Waltham, Boston. Dan does Kokondo Karate and Jujutsu which has a Kyokushin base. Any of you in the area, feel free to come around.

I hope that you find Dan's easier than I did back in the early part of this year - I had directions and STILL got lost (got there and had a great time though) - Hi Dan am jealous of the fun you and Hoosain will have - wish I could be there.

Best wishes.


Robert Agar-Hutton.

---
| | | | | |
| --- | --- | --- | --- | --- |
| Name | Country | Dojo | Address | Date |
| Dan Cohen | Boston, Mass | Kokondo Karate | kokondo@hotmail.com | Tue, 02 Nov 1999 11:04:29 PST |
Hello Robert & Everyone:

Just a quick note to say thank you to South Africa's Senior Ashihara Karate Sensei Hoosain Narker for taking the time to visit our Kokondo Karate and Jukido Jujitsu dojo at Brandeis University in Waltham, MA, USA. Hoosain arrived yesterday after teaching classes in Methuen, MA & Springfield, MA, since placing second at an invitational Full-Contact Kyokushinkai shiai last weekend in Maine. That victory was quite a feat considering Hoosain had the flu and showed up by cab just at the start of the kumite.

We had a nice chance to visit together before classes started and then again until about 4am. Hoosain participated in both the Kokondo & Jukido classes and my students and I felt very fortunate to hear about and see a unique, exciting and effective style of karate from one of its founders top students. If you haven't checked out Hoosain's web page, you should do so:
http://users.iafrica.com/a/as/ashihara/

Mostly however, Hoosain Narker is a kind, intelligent, considerate and dedicated individual who has commited his life to pursuing his martial arts studies in an open-minded, ethical and focused manner. If you haven't already done so, I highly encourage you to invite him to visit you (and perhaps stay over) while Hoosain continues his journey throughout North & South America over the next several months.

Sincerely,

Dan Cohen,
Brandeis Kokondo Academy
www.kokondo.com

PS: We discussed renaming him Mas Odysseus, but didn't reach a final verdict. :-) I guess he can decide once he gets Homer to Capetown, South Africa.

---
| | | | | |
| --- | --- | --- | --- | --- |
| Name | Country | Dojo | Address | Date |
| Kimberli Cooper | Chicago, Illinois | Kyoki-Do | KimberliKCooper@mail1.avenew.com | Wednesday, November 03, 1999 8:21 PM |
Dear Mr. Narker,

Pat wanted to convey his deepest thanks and appreciation for your visit to the karate school. He (and my family) really enjoyed the opportunity to share the experience - watching your tape gave Pat many new ideas for his childrens class - and the storytelling added warmth and personal touch to the evening. It was very nice of you to give of your time to come and share with us!

Thanks!!!!

Kim Cooper

---
| | | | | |
| --- | --- | --- | --- | --- |
| Name | Country | Dojo | Address | Date |
| Randy Haskins | Springfield, Mass | Seigyo Do | seigyo_do@hotmail.com | Friday, November 05, 1999 6:56 AM |
Sensei Narker,

I truly appreciated the knowledge that you shared at the seminar and I look forward to your next visit.

Randy B. Haskins

---
| | | | | |
| --- | --- | --- | --- | --- |
| Name | Country | Dojo | Address | Date |
| Sara Aoyama | | | hrabbit@sover.net | Saturday, November 06, 1999 6:41 AM |
Hi Hoosain,

I'm enjoying reading your letters on the CD about your travels!! Am not pleased to hear you are still ill though. Be careful lest this go down into your lungs. And of course.. if you can.. rest is good.

I can see that this is really a great trip for you... for many reasons.. but just think of the educational value. You're getting so much exposure to great martial artists... I suspect you are going to be the Keeper of all Information. Maybe you should write a book.. the Best of the Best :-))))

Travel safely,

Sara

---
| | | | | |
| --- | --- | --- | --- | --- |
| Name | Country | Dojo | Address | Date |
| Charles D. Garrett | Sacramento, Calif | Matsumura Seito | garrettcd@softcom.net | Sat, 6 Nov 1999 23:02:29 -0800 |
Hello CDers

Look like things are running as usual. Great Post of the visit by Sensei Hoosain. It is great seeing one get out and meet individuals on the CD. The Sharing and giving between individuals create fantastic energy. Seems everyone has been giving through their Hearts, and sharing their Love of the Martial Arts. (:>) This is what the CD should have more dialect about.

While teaching at NIMA National Institute of Martial Arts, after 4 1/2 training days on the last day though I observed a group of young black belts with a little puzzled look on their faces. Approaching them and asking if their was any questions or clarification before I leave for home. I think Greig Sensei asked, "Shihan, where is it you get all your energy. You grouped us into four different training groups, then worked one group right after the other; NEVER TAKING A BREAK. While we would break after you left area from being tired." I replied "Good Sensei, get energy from GOOD SEITO".

This came to mind after hearing the post of Sensei Hoosain. Seems those he has visited is giving him energy as well. This again is what the martial arts is about, sharing and exchanging. This is what the Okinawan's did within their villages, and surrounding towns. In this way so much karate is truly the same, only practitioners make the difference.

Lead of story is to Share not hoard what you have. Unless of course you have something to hide. Looking at the Great Energy All have Given SENSEI HOOSAIN, as he also has given back from hearing the replies.

WE NEED MORE OF THIS TYPE OF LIFE EXPERIENCES WITH THE MARTIAL ARTS WE ALL PRACTICE.

Yours in the ways.

MATSUMURA SEITO FOREVER

NAMI

---
| | | | | |
| --- | --- | --- | --- | --- |
| Name | Country | Dojo | Address | Date |
| Catherine Melanson | Rockville, Maryland | Phoenix Karate Do | melansoc@ireton.org | Monday, November 08, 1999 8:20 AM |
Osu!

My name is Sensei Cathy Melanson, a Yondan, in the Phoenix Karatedo Association (a Kyokushin based group) and I instruct at our dojo in Rockville Maryland, USA. We had the pleasure of Shihan Narker's presence at our fall seminar. Not only did he offer several useful suggestions for developing our website but did several training sessions with both out kids and adults. The feedback from our students was very positive. We thank shihan for his time and energy in promoting martial arts as well as enhancing our day. I hope, Shihan, we can keep up our dialog and that I might visit your dojo in the near future.

Sensei Cathy Melanson

---
| | | | | |
| --- | --- | --- | --- | --- |
| Name | Country | Dojo | Address | Date |
| Jeff Green | New Jersey | Kyokushin | Supai310@aol.com | Monday, November 08, 1999 11:51 AM |
OSU!!

I had the honor and pleasure of being a guest at the Phoenix Karate-do Association's fall gashuku this past weekend. Great people with tremendous technique, power, and spirit. I had the added pleasure of spending Friday and Saturday evening with Shihan Narker as well as Saturday during the training.

Thank you Phoenix and Hoosain!!

OSU!!!

Sensei Jeff Green

---
| | | | | |
| --- | --- | --- | --- | --- |
| Name | Country | Dojo | Address | Date |
| Steve O'Sullivan | Detroit, Michigan | Ashihara | Steve_O'Sullivan@compuware.com | Monday, November 08, 1999 7:43 PM |
Dear Hoosain,

Congratulations on your second place victory while touring. This is a great feat considering the travel time, weariness and the lack of being able to apply absolute focus and training while away. I hope your journeys were rewarding as well as enjoyable, both for Mika-eel as well as for yourself.

I thank you very much for your kind words as well as your willingness to come to our small dojo and aide us in our understanding and practice of Ashihara Karate.

We here at Great Lakes Martial Arts have some very important decisions to make and will need to look at all angles of issues that surround our dojo. These will range from organization membership to international training support, testing requirements and personal issues and changes at our own dojo.

We enjoyed your videos and training aides and agree in principal with your training methods and philosophies. We would like to look at the support we will receive especially in the area of visiting trainers from other areas.

We are at this moment deciding if South Africa would be best for Yaeko and my son to travel to for their Shodan testing. This also would be outstanding cultural experience for them. We will let you know once any decision is made.

Again I thank you for your support and look forward to speaking to you again.


Best Regard Steve O'Sullivan

---
| | | | | |
| --- | --- | --- | --- | --- |
| Name | Country | Dojo | Address | Date |
| Tom Swiss | Baltimore, Maryland | Seido | tms@infamous.net | Tuesday, November 09, 1999 7:54 PM |
Saturday morning I checked my email to find a message from our good friend Sensei Hoosain Narker, mentioning that he was in Bethesda (which is less that an hour from my house near Baltimore). So I ran around and cleaned the place up best I could in a few hours, and by the evening he was settled in on the spare futon in my living room, and we were watching an Ashihara Karate training tape.

Now, apparently none of you people that Hoosain has been visiting have been letting the poor fellow get any sleep. Fortunately, if there's one thing we're good at in my house, it's sleep! B-> So on Sunday, after letting him get some rest and catch up on email correspondence - and stuffing him with Indian food - we chatted about some of the principles of Ashihara karate, and the difference and similarities with Seido (in which I train) and Kyokushin (which is common ancestor of Ashihara and Seido karate). He backed up the discussion with a demonstration of a "one-inch" punch that's going to have me working on my heavy bag for a while.

On Monday night I was able to take Hoosain to our regular training. He worked out with us during the kids class, and was kind enough to help out with some kumite drills. Then during our next class, he led our adults through some Ashihara drills. Somewhere along the way, I apparently "volunteered" as Hoosain's uke. I think it was Julie Casey who first suggested that "uke" is actually Japanese for "ouch"; this is how he repays my hospitality? B->

There were a couple of "a-ha!s" for myself and my sensei, as Hoosain's demonstrations and explanations gave us insight into some of the techniques and drills that we practice. I'll definitely be trying some new stuff on the heavy bag and on my kumite opponents. I just wish we could have had more time to train, and could have shown him some of the Seido drills that use similar principles (and some of the ones that use different principles); one of the disadvantages of having a program at the YMCA instead of a private dojo is that when they close, you _have_ to leave.

I saw him on his way this morning, he's on his way to Los Angeles via Greyhound bus. It was an absolute pleasure to meet and train with him, and I hope that he'll swing back this way before he heads for home in February.

So if the Sensei Hoosain Narker Western Hemisphere Tour passes near you and your dojo, I highly suggest you invite him in. Osu!

---
| | | | | |
| --- | --- | --- | --- | --- |
| Name | Country | Dojo | Address | Date |
| Kenneth Miarecki | Springfield, Mass | Seni Dojo | kenneth_miarecki@hotmail.com | Thursday, November 11, 1999 8:41 PM |
Hi Hoosain

Just wanted to tell you how much everyone here enjoyed you stay. Just talked to Winchell Woo (he was on vacation on a ship) and he says he wants to meet you next time you are here.

Good luck with everything.

Ken

---
| | | | | |
| --- | --- | --- | --- | --- |
| Name | Country | Dojo | Address | Date |
| George Donahue | Boston, Mass | Kishaba Juku | gdonahue.kishaba.juku.usa@juno.com | Thu, 11 Nov 1999 22:42:24 -0500 |
Hi everyone. I'm only able to read the CD intermittently these days, and able to post even less often, but here are a couple of things that have caught my interest.

Regarding the travels of Hoosain Narker, all I can say is that I wish I could do the same. I enjoyed his visit with me in Boston and Medford and I look forward to seeing him again. Hoosain is a true gentleman and a very talented karateka and a perfect house guest. I learned a lot in talking with him, about martial arts technique, about life in South Africa then and now, and about his goals, obstacles, and hopes in his own studies. He's a good man and if you have the opportunity to get together with him during his wanderings, don't miss the chance.


George

---
| | | | | |
| --- | --- | --- | --- | --- |
| Name | Country | Dojo | Address | Date |
| George Yanase | L.A.. Calif | Okinawan Goju Ryu | sanseiryu1@prodigy.net | Sun, 14 Nov 1999 13:59:44 -0500 (EST) |
Hi everyone,

I had the distinct pleasure of meeting Hoosain Narker this weekend at the JKF Goju Kai seminar. I'm sorry, but you're all liars, he is even nicer than I could have imagined!:-). I was there for eight hours with highly knowledgable senseis from Japan Okinawa and Europe, going over the kata changes in Goju Kai. Supposedly the katas are reverting back to the Okinawan form, smaller,more refined movements, as opposed to the bigger arm motions and placements that Japanese Goju had been using. If you are an Okinawan Goju Ryu stylist, Jundokan or IOGKF line, don't worry, you're already performing the katas correctly. Nothing significant was shown in the changes being made.

Although being there with the JKF senseis was a rare event, the time I spent with Hoosain, minutes really, between breaks, was just fascinating, as he explained and demonstrated a few Ashihara principles. How often do you get that feeling as you did as a child, wow! How did you do that? Gee! Show that to me again! That one inch punch was eye opening. My thanks to you Hoosain, for sharing a few moments of your time with me. It was most enjoyable and memorable.

George Yanase

---
| | | | | |
| --- | --- | --- | --- | --- |
| Name | Country | Dojo | Address | Date |
| George Yanase | L.A., California | Okinawan Goju Ryu | sanseiryu1@prodigy.net | Sunday, November 14, 1999 10:21 AM |
Hello,

I was fortunate to make the aquaintance of Hoosain Narker Sensei this weekend in Santa Monica, California at the JKF Goju Kai seminar and envy those of you who have the opportunity to train with this gentleman. Although I spent 8 hours with some of the top Goju Senseis from Japan, I was more fascinated with the few minutes I was able to talk with and have Hoosain sensei demonstrate techniques and principles of Ashihara during the breaks in the kata seminar.

Sincerely,

George Yanase

---
| | | | | |
| --- | --- | --- | --- | --- |
| Name | Country | Dojo | Address | Date |
| Liesha Petrovich | Norway, Maine | Maine Kyokushin Karate | mkka@ime.net | Monday, November 15, 1999 10:52 AM |
I have not been in Kyokushin as long as most of you, but I would like to add an observation.
If you look at the 1st World Open through the 5th World Open, you will see an evolution in Kyokushin fighting. From leg kicks to ax kicks, the Kyokushin fighter has adapted to the modern full contact arena. This is due, in part, to Kyokushin practitioners competing with other styles and incorporating different techinques and fighting styles.
That is what fighting is all about. Use what works. Most of you know that Hoosain Narker competed in our last Kyokushin Open tournament in October. He used a Domawashi Kaiten Geri, or turning rolling kick, and knocked out his opponent. It was an unexpected technique and worked beautifully. You might begin to see more of that kind of technique in Kyokushin karate.

Liesha Petrovich

---
| | | | | |
| --- | --- | --- | --- | --- |
| Name | Country | Dojo | Address | Date |
| Illona McKinzie | Hesperia, Calif | | MissIllona@aol.com | Tuesday, November 16, 1999 12:09 AM |
Haven't been online much lately ... so busy. Am glad to see you out this way !! Would love to have you stop by sometime ! Would love to talk about your tape with you ... I enjoyed it a lot and employed some of the exercises you do on there with my teens (who really enjoy the strenous ones that you guys do ... but my beginning 45 year olds don't seem to take to them as well, LOL)

I don't know how you run your organization. I am swamped just doing this school and I don't even have 100 students here yet. (notice I say "yet" ! ). You must have a wonderful group of students there helping you. And a better organizer than I am .... ::::sigh::::

I have followed along the path you have had thru the states ... and boy, you are one very important person. I am more in admiration of you now than I ever was before. And you have the energy of a (and don't take this wrong) young child !!! Where do you get it all ???

And I find it amazing that you would even think of me while you are over here talking and training and learning from so many highly respected martial artists here. And I mean some of these guys are so famous! I have heard about them for years !

But if you do travel to the desert ... you will be welcome to come in our humble abode (dojo).

Your Friend in the Arts,


Illona

---
| | | | | |
| --- | --- | --- | --- | --- |
| Name | Country | Dojo | Address | Date |
| Hank Prohm | Lebanon, Oregon | Shito Ryu | hankp@proaxis.com | Wednesday, November 17, 1999 6:14 AM |
Hoosain:

I hope you are taking copious notes and carrying a video camera. You absolutely must write a book about this trip!

Hank

---
| | | | | |
| --- | --- | --- | --- | --- |
| Name | Country | Dojo | Address | Date |
| DesTuck | San Francisco, Calif | Goju Kai | DesTuck@aol.com | Saturday, November 20, 1999 8:28 PM |
I had the pleasure of spending some time with Hoosain Narker Sensei from Ashihara, South Africa. I'm looking forward to seeing him again in the Bay Area shortly so that we can talk some more.

Des Tuck

---
| | | | | |
| --- | --- | --- | --- | --- |
| Name | Country | Dojo | Address | Date |
| Dan Cohen | Boston, Mass. | Kokondo | kokondo@hotmail.com | Sun, 21 Nov 1999 07:23:39 PST |
Ossu:

In response to Hoosain's analysis of Kokondo and Jukido, I just wanted to say thank you. I think in a very succinct way he accurately captured what Kokondo Karate and Jukido Jujitsu are all about. I appreciate Hoosain's and Robert's kind words about me, and really feel fortunate to have met them both. Hoosain may not want me choking him, but I have no special desire to experience any of his punches or the kakato oroshi tobi geri he "shared" with his kumite opponent up in Maine.

Enjoy the rest of your trip, Hoosain. Maybe we can plan a little mini-Cyberque on your way down through New England and then have a going away party before you head to JFK airport for home. If anyone is interested, I would be happy to host that event at Brandeis.

Sincerely,

Dan Cohen

---
| | | | | |
| --- | --- | --- | --- | --- |
| Name | Country | Dojo | Address | Date |
| R.J. Bonanno | Methuen, Mass. | Kyokushin | KidKick13@aol.com | Tuesday, November 23, 1999 5:38 PM |
Shihan,

I am very glad to hear that your trip is going well. I hope you are able to attend all scheduled places. As the holidays arive I wish you warm welcomes wherever you go and try not to eat to much. All is well in Mass, and Shihan is back strong teaching and training, we are all preparing for the new year in which we will train harder to better ourselves in the spirit of osu.

Good luck and be safe,

Sempai R.J.

---
| | | | | |
| --- | --- | --- | --- | --- |
| Name | Country | Dojo | Address | Date |
| Sunit Kumar Gupta | Pomona, Calif. | Ashihara Karate | sunitgupta@usa.net | Wednesday, November 24, 1999 2:28 PM |
My Dear Fellow Karatekas,

I am sorry I could not participate in the Sabaki List. I was too busy with Shihan Hoosain Narker all this time.

Went through good training and long discussion on martial arts with proper focus on Ashihara Karate.

When I was in Kyokushin our exposure to other styles was very limited. Since I have been with Kaicho Narker, I was amazed to see his open mind about other styles.

Yesterday he moved on with his journey like a true missionary carrying the essence of Ashihara Karate with him to preach to the Martial Arts community.

I feel empty after his departure. Life was so busy with him. I wish he could have stayed with us for the Thanksgiving. But it is not right to stop the Missionaries.

HAPPY THANKSGIVING FOLKS.

Sensei, Sunit K. Gupta.

---
| | | | | |
| --- | --- | --- | --- | --- |
| Name | Country | Dojo | Address | Date |
| Chris de Wet | Cheyenne, Wyoming | Goju Ryu | tanren@mailcity.com | Wednesday, November 24, 1999 9:45 PM |
Hi All

Sunit, thanks for the post. We too are looking forward to Hoosain's visit, and not looking forward to his leaving. Don't be surprised if we get him a cowboy hat and ask him to stay :-)

Happy Turkey-(or appropriate vegetable substitute)-day :-)

Chris

---
| | | | | |
| --- | --- | --- | --- | --- |
| Name | Country | Dojo | Address | Date |
| Christine Weltscheff | Vancouver, Canada | Shotokan | cswvcr2000@hotmail.com | Monday, November 29, 1999 10:17 PM |
Hossain, you must like long bus rides. Then again, better long safe bus rides, as opposed to short Connecticut train rides. but that's another story.

My conclusion, karate training - great for anti-freaking-out training in case of train accidents...)

But back to Hossain...

Hossain, Corvallis is only a few...sort of...hours South of Vancouver BC. Sounds like you have your time planned with some great seminars. Good luck


Christine
Vancouver, Canada

---
Click here for more Comments - December 1999 & January 2000
---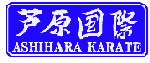 Return to Home Page
---

Updated by Hoosain Narker