Tour Comments 5
---
---
| | | | | |
| --- | --- | --- | --- | --- |
| Name | Country | Dojo | Address | Date |
| Fabian Merino Calvo | Costa Rica | Ashihara Karate | fameca@racsa.co.cr | Wed, 8 Mar 2000 23:08:10 -0600 |
Hi everybody on the list:

Last week we had the visit of Shihan Narker in Costa Rica. I was very nervous because I didn't know how was he? but when I met him I saw that he is a really nice person and very friendly.

The first day we took him to a National Park because I thought that maybe he wanted to relax and that he was tired, but I was wrong, because he always wanted to be trainning and teaching. He teached us a lot of new things and he we really want to thank him for his time and for the training and for everything.

I hope that all of you can have the same chance and the same opportunity to spend time with Shihan Narker because he is full of Knowledge and he is a person who knows How to teach and treat the people.

Regards,

Shibucho Fabian Merino
Branch Chief Ashiharakai Costa Rica, Central America.

---
| | | | | |
| --- | --- | --- | --- | --- |
| Name | Country | Dojo | Address | Date |
| Paul Thoresen | Bowling Green, OH | Kyokushin | thoresp@bgnet.bgsu.edu | Monday, March 13, 2000 10:37 AM |
Hoosain,

I forgot to mention that I saw your matches in the Tournment you fought in in October. I ordered the tape from Martin Petrovich. I thought you fought well. Actually, I thought you looked like you were putting together combinations really good. It is too bad you were ill :-(

I have the cold/flu right now, and can NOT imagine competing!

The sweeps you did, where you got the guy 5-6 times were AWESOME! I am glad you won that fight. Joe Addesso fought really well. You lost to a good fighter anyway :-) Stay in the US two more months, you could do it again....

Jason will most likely be a heavyweight in the May tournament I sent him my tapes so he could watch it and guage what he was getting into. he had positive comments about your matches as well. I will be planning on going in May, but only as a spectator, not as a competitor.

I really hope you were wearing a groin protector! that must ahve taken quite a bit out of you. it seemes there were alot of groin shots in this tournament.

Just read your panama and costa rica exploits on the cyber dojo!

Take care,

Paul Thoresen,

---
| | | | | |
| --- | --- | --- | --- | --- |
| Name | Country | Dojo | Address | Date |
| Gary Gabelhouse | Lincoln, Nebraska | Goju Ryu | fairfield@navix.net | Monday, March 13, 2000 7:53 AM |
Dear Hoosain,

I enjoyed your posts about your Central America experience. Great reading and vicarious adventures and good times. I told you to not count your chickens back then . . . :-)

If further help is needed ( I hope you are on the down hill part of the run now), I am here and willing. I hope to see you again and look out to Table Mountain with you and one who becomes your true love :-) Leaders of men (and women) evolve greatly as they learn how to integrate a love of one's life into the passion of one's endeavors. Hoosain, in my opinion, you need to find yourself a good woman. You should have no problem, my friend. For you are a good man.

Yours In Budo,

Gary

---
| | | | | |
| --- | --- | --- | --- | --- |
| Name | Country | Dojo | Address | Date |
| Dave Taylor | Franklin, Tennessee | Wado Ryu | wado_dave@yahoo.com | Fri, 17 Mar 2000 05:06:39 -0800 |
Funny how things work out Hoosain. I will miss your trip to see Bob in Nashville, because I will be going out to Salt Lake City to visit Doug Jepperson, who you met earlier in your world-tour. I hope to be able to meet you the next time around, and welcome to Tennessee!

Dave Taylor

---
| | | | | |
| --- | --- | --- | --- | --- |
| Name | Country | Dojo | Address | Date |
| Tim Watkins | Tallahassee. Fla | Shorin Ryu | TWatkins@garnet.acns.fsu.edu | Fri, 17 Mar 2000 09:35:28 -0500 |
Hi all,

I had the pleasure of Hoosain Narker's company this week from Tuesday through last night. I say "pleasure" because it was just that. I enjoyed getting to know him and learning about the principles of Ashihara. It is always interesting to learn other folks' take on karate.

Since I don't have a dojo, we traded techniques in my living room and the back deck where I do my own training. At different times we were visited by Bill Lucas of the Kishaba Juku and by Danny Emerick, a fellow shorin-ryu student of Chibana lineage, who is a student of Clarence Lee.

In an odd way, in addition to giving me the opportunity to know Hoosain and learn something about Ashihara karate, his trip has also provided a more physical connection among the CyberDojo. We are usually connected by electrons flowing over the internet from one computer to another. In a very real way, Hoosain has brought a personal connection as he moves from one CD member to another--which is only fitting since the CyberDojo was in some way responsible for the almost epic nature his trip has taken on.

Best of luck to him as he completes his trip and returns to his dojo and family in South Africa.

--Tim

---
| | | | | |
| --- | --- | --- | --- | --- |
| Name | Country | Dojo | Address | Date |
| Dan Bartley | Huntsville, Al | | dcbartle@bellsouth.net | Fri, 17 Mar 2000 16:36:55 -0800 |
I learned that the bus Hoosain was riding en route to Mobile, Al from Tallahassee was involved in an accident last night. Word from Hoosain is that he suffered some back pain but is otherwise all right. Unfortunately it also meant that he didn't get in to Huntsville this morning (dang it!). Anyway, I ask that everyone pray for his health and a speedy and safe trip on up to see Shogiki.

Dan Bartley

---
| | | | | |
| --- | --- | --- | --- | --- |
| Name | Country | Dojo | Address | Date |
| Sara Aoyama | | | | Fri, 17 Mar 2000 20:09:15 -0400 |
Well, for what they are worth, he certainly has my prayers. Shogiki, make sure he doesn't over do it.. see if you can get him to eat well and rest!:-))))

Sara

---
| | | | | |
| --- | --- | --- | --- | --- |
| Name | Country | Dojo | Address | Date |
| Sara Aoyama | Brattleboro, VT | BudoJo | | Sat, 18 Mar 2000 10:15:00 -0400 |
Tom Ross wrote ...........
Hi Sho, I am Sorry to here that, He can always return to us here in NYC early;-) I am still trying to get down one of the techniques he showed me:-) Heck I'll be greedy :-) All the best, Tom Ross
He MOST CERTAINLY cannot return to you in NYC. :-(((( He has to come back to Brattleboro first. It's not fair.. you just saw him, and we haven't seen him since October. Hoosain, please don't listen to Tom... and come back to Brattleboro, not dirty old NYC!! :-))))))
Sara
PS. Note to Hoosain--it's maple syrup season here... :-)))))))

---
| | | | | |
| --- | --- | --- | --- | --- |
| Name | Country | Dojo | Address | Date |
| Midael2@cs.com | New York | Shorinji Ryu Kenzenkai | | Sat, 18 Mar 2000 10:29:32 EST |
Hi Sara,
you wrote: PS. Note to Hoosain--it's maple syrup season here... :-)))))))
Syrup???? Real syrup:-) Can I come to brattleboro? :-)) Please pretty please:-)
Hey wait a second, you can't get New York style Pizza up there! Come back here Hoosain (Sara can always visit you here :-O hehehehehe)

Tom Ross

---
| | | | | |
| --- | --- | --- | --- | --- |
| Name | Country | Dojo | Address | Date |
| Mike Minor | Kentucky | | mikem@ryushu.com | Sat, 18 Mar 2000 09:38:15 -0600 |
Tom Ross wrote ................
Hi Sho, I am Sorry to here that, He can always return to us here in NYC early;-) I am still trying to get down one of the techniques he showed me:-) Heck I'll be greedy :-) All the best, Tom Ross

Hey I'll take ya to a small chinese resturant near me called The MSG Pavilion, the owner is SumDumguy. They serve some of the best American Chinese food you can wolf down, all for 5.95. Come and get it while its hot,


Mike

---
| | | | | |
| --- | --- | --- | --- | --- |
| Name | Country | Dojo | Address | Date |
| Tony Martinez | Homestead, Fla. | Ashihara Karate | deemarti@bellsouth.net | Sat, 18 Mar 2000 12:03:25 -0800 |
Hello all

Well here is my post finally. I had promised myself that I would post this shortly after Hoosain left, but the best plans of .......... and so on.

Hoosain came back to my home after his Panama and Costa Rica trip. We trained, brain stormed and goofed off. He went to work with me and got to see how the Corporate World is sometimes like karate. We happened to be sitting in the conference room when the Chairman walked in, he started to brief me on our new ventures. He saw Hoosain, asked "Who is he?" "Marco Polo" I replied, not funny was his comeback. I finally explained Hoosain. He said, "We do not discuss Corporate Strategy with strangers". Hoosain, bowed smartly and left the room. I guess he did not want Hoosain taking over our empire. I guess that was not funny either, but stop and think. How do some martial artist act with strangers, "We do not discuss our system with strangers".

Every dojo that I have been to with Hoosain, he discusses our system. He puts himself on the line, and that is all I care about. I admire his courage in doing that. I respect what he is trying to do with his organization. Kancho Hideyuki Ashihara knew that if he left no one in charge, that the strong would rise above the politics and preform.

I have been a member of %$#@, and of many other organizations and I left. Why did I leave, I got tired of paying for services that were never provided, I got tired of asking for material that was never delivered. If Hoosain, can provide my students and I with service then who cares what others say. He treats this as a business and that is what I want.

Hoosain is unique, he is traveling around promoting his organization he is, "Walking the walk and talking the talk". He stands face to face with everyone he meets, he puts on his Gi, and stands on the mat. Would I do that?? maybe!, would any of you out there in cyberland do that???

Until I see better, and until I meet better, I will remain loyal to Ashihara Karate International and Hoosain Narker. I do not need Karate to support myself, I do need karate for organization and order. I look at other systems they have simaliar problems but they survive. It is not the martial arts system, it is the individual that represents that system that I admire. Hoosain , tells me "You use the word "I" often when you write, I do, and the reason I do, is simple; The word "I" qualifies my statement, it gives that statement ownership. That way if I am ever asked, Did you write that?, or say that?, "I" can say YES I DID.

The day Hoosain left we were waiting outside the local bus station, along comes City Councilman Eddie Berrones, to say god speed to Hoosain. He had read the news article about Hoosain the day before and stopped to wish us well and invite Hoosain back to this small town at the doorway to the Florida Keys.

Everywhere this man goes he makes friends, everywhere he goes he leaves joy! I think next time he comes I will have my two girls age 11 and 13 here to meet him. They were not here this trip since they attend school in New England.

Tony Martinez
Go-dan

---
| | | | | |
| --- | --- | --- | --- | --- |
| Name | Country | Dojo | Address | Date |
| Jamie-Lynn Magnusson | Canada | | jmagnusson@oise.utoronto.ca | Sat, 18 Mar 2000 15:57:40 -0800 |
Hi you all.

No ... I haven't faded away into the mist. But I'm emerging now to extend a standing invitation to Hoosain Narker to visit my home in Toronto, anytime. My three children would love to meet you and would benefit so much from your wise ways and good energy. Hope you're doing well, and maybe I'll have the privilege of meeting you sometime if you pass through Toronto.

Jamie

---
| | | | | |
| --- | --- | --- | --- | --- |
| Name | Country | Dojo | Address | Date |
| Tim Watkins | Tallahassee, Fla | Shorin Ryu | TWatkins@garnet.acns.fsu.edu | Saturday, March 18, 2000 6:46 PM |
Dear Hoosain,

I'm so grateful you were not hurt in the bus wreck! Dan Bartley had called me when you didn't show up on time to the bus depot in Huntsville. When he found out what had happened and that you were ok, he let me know about it so I would stop worrying.

I enjoyed your stay with us and am just sorry that we didn't have a real dojo for you to train in. Maybe next time. . . !

Regards

Tim

---
| | | | | |
| --- | --- | --- | --- | --- |
| Name | Country | Dojo | Address | Date |
| Sara Aoyama | Brattleboro,VT | BudoJo | | Sat, 18 Mar 2000 19:30:00 -0400 |
Hi Jamie,

Well.. I'm here!:-)))) And you know... I can tell you one place to look for the some of the rest of the CD'ers. You can find a lot of them at: http://users.iafrica.com/a/as/ashihara/webdoc114.htm

Hoosain is set to leave the states for home in about a week... though. Seems he is sorely missed by all of his students and friends and they simply won't let us keep him any longer... :-((((

And I stand by my original statement that Hoosain is a regular SOB... that is Spirit of Budo, of course!:-)))))

Sara

---
| | | | | |
| --- | --- | --- | --- | --- |
| Name | Country | Dojo | Address | Date |
| Melinda Kidder | Missouri | TaeKwonDo | ChunjiDo@aol.com | Saturday, March 18, 2000 11:24 PM |
I'm glad you escaped safely from the accident. I hope you recover from your soreness quickly. I imagine that you will. Hope your holiday festivities went well too. I'm sure it is hard to be away from home during the holidays.

be safe,

Melinda

---
| | | | | |
| --- | --- | --- | --- | --- |
| Name | Country | Dojo | Address | Date |
| Robert Agar-Hutton | England | Kyu Shin Ryu | robert@winghigh.demon.co.uk | Sunday, March 19, 2000 10:50 AM |
Hi Hoosain,

Thank you to all you caring ones - I am fine, just a little bit battered and bruised, nothing major - just a terrible head-ache, but nothing which won't go away.

VERY glad to hear that you are OK.

Also just to remind you that you would be most welcome at my house and dojo if you ever make it over to Luton in England.

All the Best.


Robert Agar-Hutton.

---
| | | | | |
| --- | --- | --- | --- | --- |
| Name | Country | Dojo | Address | Date |
| Wendi Dragonfire | Netherlands | Shuri Ryu | wdshuri@molyvos.net | Sunday, March 19, 2000 11:33 AM |
Hi Hoosain,

Sorry you were in the accident glad you are doing ok...keep paying attention though for tell tale signs that could lead to chronic problems.

Take care,

WD

---
| | | | | |
| --- | --- | --- | --- | --- |
| Name | Country | Dojo | Address | Date |
| Sara Aoyama | | | | Monday, March 20, 2000 4:40 AM |
Whiplash can be serious. Please don't overdo it!! My dojomates were also concerned to hear of this accident and send wishes for your recovery. Knowing you.. I have a feeling you are minimizing the discomfort.... :-(

Now, take care of your health please. I'm going to mail Tom a few things for you. Your schedule sounds too chaotic to me, and I'd like you to finish this trip in a healthy way, not taking too many bus rides here and there.

Make no mistake.. I would love to see you and you are welcome here, but if we don't see you this time around, i feel sure we will again in the future. But right now I'm concerned about your health.. and I don't want you returning home to SA a total wreck. It isn't like you will arrive home with nothing to do there!:-))))

Take good care of yourself please, you are a very valuable person!!!!!!!!!!

Sara

---
| | | | | |
| --- | --- | --- | --- | --- |
| Name | Country | Dojo | Address | Date |
| Illona McKinzie | Hesperia, CA | Positive Karate | MissIllona@aol.com | Mon, 20 Mar 2000 04:16:49 EST |
I am glad to hear that you are OK, Hoosain ! What an experience! I will pray that the rest of your journey is safe and sane for you.

Thank goodness for your cool, calm attitude ... I am sure that has come in handy many times on this long journey of yours and would love to read more about how you feel about your inner reactions to many things that have happened to you. Please give a thought to putting in a small chapter based on that and how you think your training in the arts may have attributed to your attitude that you have now and how it has helped you.

I know I was impressed and so was my students. I print out your journel and read it to my students each time you put one out. We are following you daily ... and you are in our thoughts and prayers daily too.

Take care.

Illona

---
| | | | | |
| --- | --- | --- | --- | --- |
| Name | Country | Dojo | Address | Date |
| Joanne Madrid | Cheyenne, Wyoming | Goju Ryu | Gojuryugrl@aol.com | Monday, March 20, 2000 12:38 PM |
Subject: greetings

Hello Sensei Hoosain!

I am SO glad that you were uninjured in the bus accident...whew! It's strange how events like that can help one to see how wonderful life really is. I am not surprised at the warm reception you receive ---everywhere you go-- as you are obviously sincere and have so much to teach, asking nothing in return. I hope the rest of your adventure is productive and enjoyable (but maybe not as exciting ;) ) . Good luck and a safe return home.

Joanne Madrid (from Sensei de Wet's dojo)

---
| | | | | |
| --- | --- | --- | --- | --- |
| Name | Country | Dojo | Address | Date |
| Mike Harriman | Sacramento, CA | Jinbukan Gou Ryu | inibuki@usa.net | Monday, March 20, 2000 12:43 PM |
Subject: Life on an American Bus!!

Hoosain Sensei:

Well Sensei all I can say is that, you have been very fortunate in your travels up to that point. The vast distances that you have already covered in your quest, it's no wonder that you haven't encountered worse!! I am so glad that you fared well, I am sure that your recovery will be forth coming so that you may continue on your quest. "E" me when you have a moment.

"Gambatte Kudasai"

Mike San
Jinbukan

---
| | | | | |
| --- | --- | --- | --- | --- |
| Name | Country | Dojo | Address | Date |
| Rueben Quiroz | Chicago, IL | | karatemex37@webtv.net | Wednesday, March 22, 2000 7:41 AM |
Hello Hoosain,

I feel really bad we did not get to meet, I hope you have more journeys this way (to Chicago) as far as the accident I had, my vehicle did not move anymore and the air bags engaged saving my boys from any serious injuries..... the impact did leave me a sore neck and a bruised elbow but otherwise healthy.

You are a GOOD man Hoosain!!!! I hope you keep my phone # where you can always find it,if you come to Chicago again YOU ARE VERY WELCOMED IN MY HOME.....

Your friend REUBEN

---
| | | | | |
| --- | --- | --- | --- | --- |
| Name | Country | Dojo | Address | Date |
| Charles D. Garrett | Sacramento, CA | Hohan Soken KarateDo | garrettcd@softcom.net | Wed, 22 Mar 2000 12:20:26 -0800 |
Hoosain Sensei;

Very glad to see you are on leg to home journey now. Your travels of America have had all types of happiness, and Wooow Close Ones. Your couple stops in Sacramento were enjoyed very much. May we be blessed with your coming again soon (:>).

Your seito must have truly missed you during your adventure. Recalling the trip Hohan Soken took to the U.S. in 1972. Missed out on his training during that time period. Yet knowing that his travels where to spread the word of Okinawan Shorin-ryu Matsumura Seito Karate-do for the first time. This was the last for Master Soken, truly hope not the case for yourself. Seito should all know that when teacher away, karate still continues.

Where was the web site that covered your travels, if anyone can assist please.

The BMW bike trip across America for myself starts the 1st of June. So if anyone around the states would like me to stop in, good chance. Have stops planned in Utah, Colorado, Texas, New Orleans, Florida, New York and New Hampshire, Ontario, Illinois, Kansas and back to California.

Matsumura Seito forever

Nami

---
| | | | | |
| --- | --- | --- | --- | --- |
| Name | Country | Dojo | Address | Date |
| Jim Hoffer | Detroit, MI | Shorin Ryu | Jimhoffer@csi.com | Wed, 22 Mar 2000 16:27:57 -0500 |
I've been a little busy, and haven't been reading all of the posts lately. I got an e-mail from Hoosain letting me know that he was going to be in the Detroit area. Fortunately I did not have plans, and was able to visit the "American School of Martial Arts" as a guest where Hoosain taught class.

First, I wish to thank "The American School of Martial Arts" for their hospitality.

Secondly, I found Hoosain to be quite a gentleman.

Most of you that have been on the cyber dojo for a while will know that I am a traditionalist. I like traditional Okinawan karate. I do not like the proliferation of "new" styles, but believe that the oldest traditional styles have what you need. Most of the changes to styles have been watering down, not building up. That's just me and you are free to disagree and practice other styles. admittedly, I am very fortunate in the level of instruction in this area of the county. I realize that not all area's of the
county have excellent traditional instructors.

Having said that, IMHO, Hoosain is what he says he is. He doesn't claim to be a 8th, 9th or 10th Dan, but wears 5 or 6 stripes on his belt (I couldn't quite see clearly enough to be sure, and its not that important). I know lots of 5th and 6th Dans and I have no reason to question his. He advertises that he has his own organization, not part of the Japanese organization. I knew nothing of the Style Ashihara before his visit. It make little difference to me whether or not he is connected to the Japanese organization. The fact of the matter is, it is a new style that is a breakoff of a style that is a breakoff of a style that was originally Okinawan.

IMHO, he is a competent martial artist, and I would like to practice with him again if I have the chance.

The concepts that Hoosain discussed and demonstrated are not unique to Ashihara. It is a matter of emphasis and nuances. Specifically, the blocking concepts he discussed are variations of nagashi uke and kagite practiced in shorin-ryu. The techniques shown are right out of traditional bunkai and partner drills, with an aikido variation thrown in. Admittedly, I haven't seen much of these concepts in American karate in the various dojo's before I moved to the Detroit area and started my current instruction, but the concepts are not new. Just presented differently. For those who have not seen the concepts before Hoosain's visit, I would recommend joining his organization or some other organization that teaches and practices them.

Give me a call next time your in town Hoosain.

Jim Hoffer

---
| | | | | |
| --- | --- | --- | --- | --- |
| Name | Country | Dojo | Address | Date |
| Dan Soller | Pittsburgh, PA | Phoenix Karate Do | sollerd1@laroche.edu | Wednesday, March 22, 2000 4:42 PM |
Hello,

I have followed your travels the best I could and have been with you in heart and spirit. I have tried, within my meager abilities, to extend my essence of OSU to you for protection and reinforcement. I pray my efforts have been successful.

Let me hear from you. Things in the Phoenix Association are very, very good. My best. OSU

Dan Soller

---
| | | | | |
| --- | --- | --- | --- | --- |
| Name | Country | Dojo | Address | Date |
| Volodymyr Snyegir'ov | Ukraine | Phoenix Karate Do | phoenix@nikopol.net | Thursday, March 23, 2000 8:43 PM |
Dear Shihan,

I heard about unpleasant incident with you. I hope, all was completed safely and your health is in the order. Your work is necessary to art Karate. Therefore you need to be even more attentive and take care. It is necessary to remember always. I continue to keep you in the thoughts with the best regards. Your travel brings magnificent result. It is an example of the present development of ideas Budo in other countries. I am glad for you!

Good luck and strong health!

The best. OSU

Sensei Volodymyr Snyegir'ov

---
| | | | | |
| --- | --- | --- | --- | --- |
| Name | Country | Dojo | Address | Date |
| Myra Noss | Eugene, OR | Hayashi Ha Shito Ryu | myranoss@proaxis.com | Friday, March 24, 2000 7:25 PM |
Dear Hoosain,

I can only say please keep up your enthusiasm and dedication! You have touched so many lives and have personally done a wonderful job pulling karate together and uniting us in a possitive way.

Thanks again for bringing your knowledge and dedication our way.

Sincerely,

Myra Noss
www.timberhillkarateclub.com

---
| | | | | |
| --- | --- | --- | --- | --- |
| Name | Country | Dojo | Address | Date |
| Kevin Scott | Detroit. MI | Wado | silentwhitewolf@hotmail.com | Saturday, March 25, 2000 7:59 AM |
Hello

I want to thank you for coming over and teaching us you came at the perfect time. I wanted to let ya know about it. Be safe on your journey and be careful on your trip. It was great meeting ya, I really enjoyed it and if you ever hapen to be back in the area please stop by


Kevin

---
| | | | | |
| --- | --- | --- | --- | --- |
| Name | Country | Dojo | Address | Date |
| Lance & Angie Barnes | Kingman, AZ | Ashihara Karate | honor@kingman.com | Sat, 25 Mar 2000 05:57:40 -0700 |
Subject: [sabaki] My friend Hoosain

Hello All

It is very nice that everyone has an opinion regarding my friend Hoosain. My three younger children, my wife and I, thoroughly enjoyed Hoosains visits to our home. He was an excellent guest and is welcome to my home any time. It was a pleasure having him here and watching him play with the children at the child care facilities that I work at. Children have a natural sense for who is acceptable and who isn't, if we are sensitive to their reaction. All of the kids thoroughly enjoyed his visit and still ask for him to this day.

I am very glad that Hoosain had this opportunity to visit our fine country, the United States, and as far as I am concerned I wish for him to go home with nothing but great things to say about the hospitality of this nation. (It's bus companies may or may not be included. ;-) Its citizens and the friends that he made while he was here, that I have heard of, are great people and should have enjoyed their time with him as well.

Yours In The Martial Way

Sensei Lance

---
| | | | | |
| --- | --- | --- | --- | --- |
| Name | Country | Dojo | Address | Date |
| Tom Ross | New York | ShorinjiRyu Kenzenkai | Midael2@cs.com | Mon, 27 Mar 2000 01:56:30 EST |
Hi All,

When Hoosain posted me he would be returning ot visit me on Wednesday I wasn't quite sure what to expect, would he be depressed, upset, angry amidst all the controversy? Discussing this with my wife as we drove to the Port Authority terminal to pick him up she responded, You'll see, Hoosain is going to bound off that Bus like a man without a care in the world! Sure enough, she was right!

After getting home and settling in , we moved off on an elusive hunt for Hoosain's Pride and Joy, The Leatherman Wave! Finding it in a local Costco he was beaming like a kid in a candy store.Arriving Home again (with Hoosain's new toy;-) We began a furious pace of copying his latest instructional video for his member Ashihara Dojo's so that he may send them out while stateside ( He paid for the Blanks out if his own pocket, Before anyone implies any wonderful notions;-). On Thursday we went to the Shorinjiryu Kenzenkai Dojo (Staten Island) and had a nice workout being joined by the Shorinjiryu Karate Students Of Watanabe Shihan's New jersey Group. On Friday Morn I had the privledge of Having Hoosain play videos and I was able to finally put a face to some of the names I have been writing to for so long! :-) Due to our late arrival into NYC we missed an Opportunity to meet Keith Olivarres, Who regretably wasn't able to meet us on Sat to train (Sorry Keith!

Hopefully next time!) We then went to have lunch with Christopher Caile (Shihan in Seido Karatedo) and it wasn't long before we started talking Karate:-) Sure enough after lunch we moved down the block to a small Park where we would quickly commandeer our own small section amongst those perfoming Tai chi reading and roller blading. I was then the subject of a rather brutal demonstration of some of the favorite techniques of these two fine Karateka ....And Loving it (as Maxwell Smart would say:-) Time flys when your having fun (but I like to think I wore them both out by blocking all their punchs,Knees and elbows with my face:-) so we moved on and had the privilege of being introduced to Nakamura Tadashi Kaicho of Seido Karatedo and being given a tour of the Seido Honbu (Which Let me tell you is one state of the Art Dojo IMO).After observing a class, it was off to Staten Island where we the observed the lights still on at an Okinawan Jundokan Gojuryu Dojo. Recalling this to be the Dojo Of Glenn Cunningham (Head Instructor) we popped in for a visit. Unfortunately we weren't expected and Cunningham Sensei wasn't in the Dojo However one of his students called him and he was gracious enough to come down to the Dojo and meet us. This was quite ok as it gave us an opportunity to watch Cunningham Sensei's Fine
Karateka Practice and Polish their Kata. Cunningham Sensei Arrived and was most hospitable (especially considering our unplanned visit) and gave us a tour of his rather beautiful Dojo.After Chatting for a while we parted walking the short distance to my home (Ahhh the smell of Karate in the Air!) Kind of makes you excited (and keeps you up til three am;-)

Part 2 Saturday (to follow)

Regards to all,

Tom Ross

---
| | | | | |
| --- | --- | --- | --- | --- |
| Name | Country | Dojo | Address | Date |
| Joshua St.Ives | California | Limalama | AUSSIE4TILOA@webtv.net | Mon, 27 Mar 2000 17:03:03 -0800 (PST) |
Talofa Tom.....

You along with some others in the group are very fortunate, indeed. I missed Hoosain not once, but twice and I know it was my loss. But one day we will meet and exchange ideas and techniques, until then I will have to live vicariously thru those who had the pleasure of meeting Hoosain.

Tofa Soifua.....

Professor Joshua St. Ives
Executive Director T.I.L.O.A.
Australia and USA Limalama Dojos

---
| | | | | |
| --- | --- | --- | --- | --- |
| Name | Country | Dojo | Address | Date |
| Tom Ross | New York | ShorinjiRyu Kenzenkai | Midael2@cs.com | Mon, 27 Mar 2000 22:17:39 EST |
Hi All,

Hoosain and I began Saturday with a trip to the Shorinjiryu Kenzenkai Dojo where Hoosain was kind enough to give a small class on some principles and training methods in regard to Ashihara Karate's method of Trapping punches. We left after the class and had the great privilege of having lunch with one of the true greats of American Karate, Gary Alexander (10th Dan)and his top Student Mr Morgen Woods (7th Dan).For those who have never heard of Mr.Alexander he is often refered to as the Hammer of Isshin ryu Karate, Having won the first Full contact Karate tournament in America in 1962. Let me tell you this is one tough as nails Ex marine who despite his extremely rigorous training still looks as if he was chiseled out of a block of Granite.This man turns out some tough and talented Karateka such as Woods Sensei and both these mens hands bear tribute to years of Makiwara conditioning. Despite the tough exterior of these two men lay hearts of gold who are truly interested in turning out only quality Karateka and generous without fault to boot!

There is just some presance about this man which commands and deserves the respect he gets. He was even kind enough to offer to get my broken butt back into shape after I have my surgery (GULP, Never let em see ya sweat;-) I'll be there sir, will bells on and a heap of respect!

We then moved on to visit the Kishaba Juku in NYC. All I can say here is WOW, These are some fine Karateka and I highly recommend anyone who has the chance to do so, train with these Karateka. The methods are absolutely fascinating and conducted in a friendly environment where one gets the feeling he has known these people for years. Sensei Sean Carberry was entremely knowledgeable and above all Patient (Hey, I never said I was the sharpest tool in the shed:-) especially with me;-)
This is a really great group of people Adriana, Elke, Tony, Joe I look forward to seeing you all again soon! After training we all went out to a chinese restaurant were Hoosain and I were graciously treated to a wonderful dinner. Due to the fact I was driving I could only perform one repetition of my favorite "Budweiser No Kata".Hoosain I think in gratitude used his amazing Chi powers to make a cup appear to fall from the Sky (you had to be there :-) Adriana andTony are both lurkers on the CD,so make sure you also tell Elke, next time I'll treat you guys;-) .

Walking in the door a touch after midnight we sat and talked more Karate and the days events getting to bed early this time (about two AM:-) Sunday morning Hoosain was kind enough to allow me to tape him explaining some of the more intricate points of Ashihara Karate before having to pack his bags. On the way to the Airport However we absolutely had to stop so that Hoosain could pick up a few gifts for many of his students as encouragement for continuing to train so hard and run the Dojo for him while he was away on this trip. I won't say goodbye Hoosain, I'll just say ..Later for you know you've always got a roof over your head where ever I happen to be my friend!

Regards,

Tom Ross

---
| | | | | |
| --- | --- | --- | --- | --- |
| Name | Country | Dojo | Address | Date |
| Sara Aoyama | Brattleboro, VT | BudoDojo | hrabbit@sover.net | Monday, March 27, 2000 5:32 AM |
Subject: Okaeri nasai

Welcome, home:-))))

At least I presume you are reading this from home. I am sure everyone is ecstatic to have you back, and that you'll enjoy being back home where you can find what you like to eat!!

Let me know how Mika-eel is doing.. and have fun being with your loved ones!

Sara

---
| | | | | |
| --- | --- | --- | --- | --- |
| Name | Country | Dojo | Address | Date |
| Sara Aoyama | Brattleboro, VT | BudoDojo | hrabbit@sover.net | Tue, 28 Mar 2000 07:42:59 -0400 |
Hi Hoosain (and all),

Glad to hear you made it home safely, and thank you for the many accounts of your trip. It's the kind of trip that I'm sure many of us envy you for!!! And perhaps Greyhound would like to use you for one of their commercials:-)

I'll be looking forward to reading the book. Meanwhile, enjoy being home again!!!

Sara

---
| | | | | |
| --- | --- | --- | --- | --- |
| Name | Country | Dojo | Address | Date |
| Gary Alexander | New Jersey | Isshin Ryu Plus | garyalex@bellatlantic.net | Tuesday, March 28, 2000 3:56 PM |
Hi Hoosain,

I hope you had a comfortable trip home. It was a pleasure to meet with you. Your enthusiasm for the Martial Arts is commendable. I enjoyed the video you left with me. If I can be helpful to you in the future, let me know.

Best Regards

Gary Alexander

---
| | | | | |
| --- | --- | --- | --- | --- |
| Name | Country | Dojo | Address | Date |
| Gary Gabelhouse | | | | Tuesday, March 28, 2000 6:26 PM |
Dear Hoosain,

I am glad you are home, safe and happy. I am so happy for you. I remember the first time I left America and traveled throughout Africa for four (4) months. The home coming was so sweet. I remember it vividly even these 27 years later.

I had left Cindy, then my fiance, and went to Kenya, Tanzania and Uganda for four months of living in a tent and sleeping in a bag--climbing in the Mountains of the Moon, Mt. Kenya and on Kilimanjaro. We backpacked (getting permits to do so was incredibly difficult) throughout Tsavo, down the Galana River and extensively in the Maasai Mara Game Reserve. We finished our trip in Malindi--hence the vow to name my daughter as such--and a few days in Nairobi to put things back in order.

Then I came home, very weary--having seen some of the most extraordinary beauty, and due to the droughts and political strife--some of the most horrible things imaginable. I was changed--a very different person than when I left. My adjustment back at home, was not without challenge. It was weeks before I could sleep comfortably in a bed. It was months before I would take anything of our fat American life for granted.

Indeed, the eyes of the starving children still seek me out at night in my dreams. The cow-like, hopeless eyes of those about to be "necklaced" still haunt me, as much as the evil that would enable such inhumanity. Yet all of even this gave me an incredible gift of compassion for all people. I guess it is for the best--a good trade for a lifetime of sleepless nights.

But it was so sweet to be back home! In the arms of my true love. Back with my family. Back with friends.

Be in this time NOW Hoosain. This is a time of incredible magic. Years from now, when you are an old man, you will remember this magic time--this time of personal joy and fulfillment. You are home my friend. And I am happy in your home coming.

Best Regards,

Gary

---
| | | | | |
| --- | --- | --- | --- | --- |
| Name | Country | Dojo | Address | Date |
| Todd W Newton | Eugene, OR | Wado Ryu | japankaratenw@juno.com | Tuesday, March 28, 2000 10:12 PM |
Hi Hoosain,

Glad to hear your back home safely. It was nice to meet you when you came through these parts.

Regards,

Todd Newton
Wado-kai Oregon

---
| | | | | |
| --- | --- | --- | --- | --- |
| Name | Country | Dojo | Address | Date |
| Brian Wright | Ocean Township, New Jersey | Eastern Sun Academy of Martial Arts | ESAofMA@aol.com | Wednesday, March 29, 2000 6:06 PM |
Hoosain -

I am glad that you had such a great journey. I hope to one day have a strong enough dojo to handle my absence for a long period so that I may be able to travel like yourself.

I enjoyed meeting you and am sad that we were unable to meet a second time on this trip. In the future I hope to be afforded the opportunity to be a better host for you and to truly have a long training session. Maybe I will make the trip to your country - possibly to compete in your tournament? Who knows - if the timing is right we will try to be there.

I am getting ready for the Great Northwest Sabaki Challenge on April 15th. So it is back to training I go. Again - I truly enjoyed the short visit we had and hope to see you again.

OSU!

All the best!

Brian Wright
Eastern Sun Academy of Martial Arts

---
| | | | | |
| --- | --- | --- | --- | --- |
| Name | Country | Dojo | Address | Date |
| Angel Carrasco | Winnipeg, Canada | Kyokushin | carrasco@home.com | Thursday, March 30, 2000 7:33 AM |
Subject: Happy to know you are with your loves ones!

OSU! Shihan Hoosain Narker

I just came back from Montreal (Shihan Roman Tournament). It was a great weekend, very busy and have the change to learn and meet new people.

It is very curious, but one of the thing that I miss was reading your letter about your adventures. When I arrived to my home and check the a-mail (more than 80 a-mail), you are not going to believed but the first ones that I opened was the a-mail you sent to the Group Digest. I found out that you left the USA and you are again with your loves ones, so I decide to sent you this a-mail to let you know that I am happy you arrived safely.

I have no doubt that USA will remember you for many years to come. You did something that for many of us is just a dream.

Take care and wish you all the best in your future projects. OSU!

Best regards

Angel Carrasco
-------------------------------------
Winnipeg Kyokushin Karate
http://www.kyokushincanada.com
-------------------------------------

---
| | | | | |
| --- | --- | --- | --- | --- |
| Name | Country | Dojo | Address | Date |
| Deon Valentyn | South Africa | TaeKwonDo | ValentynD@BLAAUWBERG.CO.ZA | Thursday, March 30, 2000 12:33 PM |
Hi Shihan

Its sounds great to hear that you are back in town and of course that you came back in one piece.

I can't wait to see you again.

Let me know when its possible,and you can also contact me on my cellphone :- 083 3028801

See you.

Deon

---
| | | | | |
| --- | --- | --- | --- | --- |
| Name | Country | Dojo | Address | Date |
| Paul Thoresen | Bowling Green, Ohio | Kyokushin | thoresp@bgnet.bgsu.edu | Friday, March 31, 2000 12:10 AM |
Hi Hoosain,

I bet it is nice to be back on your home soil. How is Mikaeel doing? is he recovering well?

I look forward to seeing the pictures you took while here. I only have one or two of you and i . You look pretty good. I look AWFUL! It must have been after a lot of work outs, and I look very tired.

Are you students happy to have you back:-) I bet they are! Do you have plans to teach them the cool stuff you may have learned in seminars and with all your training? they can only benefit by your travels in the long run.

Okay, take care, and i will let you know how things go. Enjoy your time at home with friends and family.

Best regards,

Paul
---
| | | | | |
| --- | --- | --- | --- | --- |
| Name | Country | Dojo | Address | Date |
| McCALL, Jeff | Detroit, MI | Tang Soo Do | JeffM@btv.com | Monday, April 03, 2000 10:47 PM |
Hello Master Narker,

First of all just let me say it was a pleasure to have you at the ASMA Training Center. Sorry about the email photos I will get them to you as you requested as soon as possible. I also would like to apoligize for not being able to fully participate while you were here. But at least I was able to gain knowledge. Hopefully when you come back we will also be in our new building.

Thanks again,

Master Sensei
Jeff McCall

---
| | | | | |
| --- | --- | --- | --- | --- |
| Name | Country | Dojo | Address | Date |
| "Mr. D." | USA | Goju | LDaven2222@aol.com | Sun, 2 Apr 2000 17:49:57 EDT |
Subject: Re: excellent job!

Hoosain,

Although I haven't read everything that you have written word for word, I have kept an eye on your trip. I think that it is great that you took the time, not only to write it down, but to share it with the Goju world. I am sure that you realize the value of this traveling journal and how much it will mean to in later years.

When I have taken the time to write about a special event. It increases the value of the experience tremendously. It is amazing how much one can forget in just a few years, at least that is the way it is with me. Once an experience is written down it is yours forever. In just a turn of a page you can relive it all over again. I think you have done a great job. That is an experience that few can have. Thanks for sharing it with all of us.

Have a great day and may God Bless,

"Mr. D."

---
| | | | | |
| --- | --- | --- | --- | --- |
| Name | Country | Dojo | Address | Date |
| Dan Cohen | Boston, Mass | Kokondo Karate | kokondo@hotmail.com | Thursday, April 06, 2000 5:35 PM |
Hi Hoosain:

Welcome home. I am glad your trip went well and I am sorry we did not get that chance to meet once more before your return. My students did ask periodically how you were doing on your Budo journey. Actually, Shihan Arel asked about you also.

Good luck with the new dojo.

PS- You better make a new copy of your testing video tape. I bet yours is completely worn out by now. It saw a lot of living rooms in the last several months. :-)

Sincerely,

Dan

---
| | | | | |
| --- | --- | --- | --- | --- |
| Name | Country | Dojo | Address | Date |
| D.C.M. Karunatilleke | Sri Lanka | Ashihara Karate | dayankaru@pts.lk | Saturday, April 08, 2000 5:50 AM |
Dear Sensei Hoosain,

Osu!

I read with great interest in the cyberdojo your long trip to USA and Canada in search of other Karate teachers. Only a true Budoka can devote the time, energy and money and take up such a challenge. You are a great inspiration to all young budoka.

Thank You,

D. C. M. Karunatilleke
Sri Lanka Karate Kai Kan - Ashihara Karate

---
| | | | | |
| --- | --- | --- | --- | --- |
| Name | Country | Dojo | Address | Date |
| "Mr. D" | USA | | ldaven2222@aol.com | Fri, 7 Apr 2000 23:52:26 EDT |
Good Evening,

I really enjoy the Goju net. Most of what I read is worthwhile and interesting. There is a lot of good information that comes across the net. For instance, the articles written by Hoosain Sensei were great. A lot of the info I skip over and some I keep, at least for a while. Still, I enjoy reading the different things that are written.

"Mr. D"

---
| | | | | |
| --- | --- | --- | --- | --- |
| Name | Country | Dojo | Address | Date |
| Dan Soller | Pittsburgh, PA | Phoenix | sollerd1@laroche.edu | Tuesday, April 11, 2000 10:27 AM |
OSU Hoosain!

Glad you are home safe. It was quite a trip! Sounds like it was good also for your organization. And it was good for karate as a whole. It got karateka motivated to follow your travels, displayed the kindness that many of budo process, and was another avenue of interest for karateka. Congratulations on the trip and my respect for conducting such a brave and courageous act.

OSU!

Dan Soller

---
| | | | | |
| --- | --- | --- | --- | --- |
| Name | Country | Dojo | Address | Date |
| Eddy Schumacher | St. George, Utah | Seidokan | dojo@sginet.com | Thursday, April 13, 2000 5:34 PM |
Hoosain:

I hope all is going well back on your home turf, and that you are in some degree recuperating from your epic voyage.

Eddy Schumacher

---
| | | | | |
| --- | --- | --- | --- | --- |
| Name | Country | Dojo | Address | Date |
| Scott Maczuga | Detroit, MI | Ashihara Karate | maczuga1@aol.com | Sun, 16 Apr 2000 17:06:42 EDT |
Hi all,

I saw Hoosains fight in the Kyokushin tournament last year. It was quite an awesome knock out that you had! It was great to see the fight.

Scott Maczuga
Ashihara Karate
---
| | | | | |
| --- | --- | --- | --- | --- |
| Name | Country | Dojo | Address | Date |
| Tom Cauley | Selmer, Tenn | Sakugawa ShorinjiRyu | tom_cauley@hotmail.com | Friday, April 28, 2000 10:39 AM |
Hoosain

Good work on your world tour...it did a lot of good...we are proud of you.

Tom Cauley

---
| | | | | |
| --- | --- | --- | --- | --- |
| Name | Country | Dojo | Address | Date |
| Marsha Thomas | USA | | betsy@erinet.com | Saturday, April 29, 2000 6:27 PM |
Hey, Hoosain!!!!

Glad you made it home safe and sound from your travels. I have enjoyed very much reading your accounts.

Marsha

---
| | | | | |
| --- | --- | --- | --- | --- |
| Name | Country | Dojo | Address | Date |
| Bruce Mayerle | Detroit. MI | Tang Soo Do | bruce_mayerle@altavista.com | Tuesday, May 02, 2000 5:03 PM |
Dear Sensei Narker:

I am a member of the small dojo you visited in Wixom (Detroit), Michigan about 2 months ago. I am the guy who was asking the questions about your background and education.

After your visit, I integrated some of your techniques into my own kicking and punching techniques. I am very pleased with the results. Thank you for visiting my dojo and sharing some of your vast martial arts knowledge with us.

Sincerely,


Bruce A. Mayerle

---
| | | | | |
| --- | --- | --- | --- | --- |
| Name | Country | Dojo | Address | Date |
| Agustin Saltares | Puerto Rico | Kajukenpo | capoeira@caribe.net | Monday, May 15, 2000 2:58 PM |
I was reading the writtings about your tour to the U.S.A. and its great to know they really appreciate you for what you are today & also for what you do. Its great to know that Karate & Martial Arts has people today that treasure the art for future generations to have & enjoy the true arts. God bless you and thanks
Love

Sifu Agustin Saltares

---
| | | | | |
| --- | --- | --- | --- | --- |
| Name | Country | Dojo | Address | Date |
| | | | | |
---
| | | | | |
| --- | --- | --- | --- | --- |
| Name | Country | Dojo | Address | Date |
| | | | | |
---
---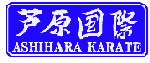 Return to Home Page
---
Updated by Hoosain Narker