Sabaki Mail

---

---

In order to further promote this Forum, we now offer our own free Email service similar to Hotmail/Yahoo, etc. and in our own name. If you would like an additional Email address - please go to http://sabaki.zzn.com or click on the logo above for your own customized Email, ie. for example yourname@sabaki.zzn.com
Please make use of it! Its free!!!!
Sabakimail Features: Sabakimail has a multitude of easy to use features that you find in commercial email programs. Learn all about them!
+ 3 NEW SERVICES & 3 WAYS TO EMAIL +
Alternative ways to use ZZN email, and additional services to make your email account more flexible. ZZN has enabled a host of services and solutions in our ZapZone web-based email service that include:
FORWARD TO EMAIL. Forward your web-based email to your favorite email account, your web-based account on ZapZone will follow you wherever you go!
POP ACCESS. Read, write, and edit your email messages offline, directly into your favorite email client (Eudora, Outlook, and Netscape Messenger, etc).
EXTRA STORAGE. Expand the amount of email messages you can keep on your web based email account to 10 Megs!
EMAIL FROM YOUR PAGER. You can now get paged upon receipt of urgent messages or have the message forwarded to your pager display!
EMAIL FROM ANY PHONE. Listen to your email from any touch tone phone in the world. With this service, you can skip, delete, respond to email messages with a voice attachment.
VOICEMAIL AND FAXES FROM YOUR EMAIL. By linking a unique phone number to your email, all your voice messages and faxes will be routed straight to your inbox, allowing you to get everything into one place.
ZapZone Network's Premium services are grouped in several packages (email gold, email pro, email plus, and email by phone). They range in price from $2.50 USD per month to $19.95 USD per year and can be purchased online. You can also purchase these services separately depending upon your tastes and needs. Log into your web-based email account for details!
NOTE: These services are currently being offered to English-speaking sites only, premium services for sites in other languages are currently under development.
Sabakimail Policy: Sabakimail is not an anonymous email service. It does not tolerate its members being the victims of junk email. We are equally intolerant of Sabakimail members sending junk email.
---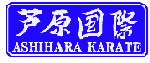 Return to Home Page
---

Updated by Hoosain Narker