ShinBudo Profiles

---

---
Shihan Harry Pieterkosky - South Africa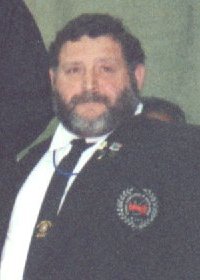 Started karate on March 3, 1965 with Karate-Do under Senseiís Hugh and Dennis St John Thompson, who were then under the J K A style. By the end of 1967 he had attained brown belt and it was during that year that Sensei Hugh visited Japan and on his return they changed to Goju-ryu. He was one of the first seven students to grade for black belt under the Goju-ryu system in October 1968. In 1969, he was appointed as Karate-doís second uchi deshi (full time trainee instructor) and, in 1970, whilst spending 9 months attending national service (in Cape Town), he attained second dan.
At that time his main responsibility was to teach the non-white classes (as classes were then separated on racial lines)on Friday night and Monday, Friday and Saturday at 5.30 in the morning. He was also in charge of the other uchi deshiís, one of which was Sensei Henny de Vries. In 1971 when Sensei Morio Higaonna came to South Africa for 3 months, he was assigned to the Sensei as his personal assistant and chaperone.
He said that he learnt more about teaching in those three months than what he had learned in the past 6 years. Before leaving, Sensei Higaonna graded 5 of the students to 3 dan including himself and Sensei Dennis and he qualified as instructors.
In June 1973, he broke away from Karate-do due to religious and racial reasons, and started S A Gorei Karate. At that time, when racially mixed classes were not accepted, he ran non-racial classes as well as gasshukus (camps). In 1974, he was graded national B Class referee and at that time, as the only graded referee in the Cape, was often asked to referee at other styles tournaments; namely Samurai, etc.
By 1975 the only other contacts he had was Sensei James Rousseau and Sensei Bakkies Laubscher in Cape Town. In that year, he was graded to National A Class Referee, even though he was so young. At a Gasshuku in Johannesburg organised by Sensei James Rousseauís dojo, run by Sensei Higaonna, Sensei Chinen and Terauchi, he was graded to fourth dan. In 1976, he was made Chief Referee at the Springbok trials in Kimberley and also refereed at the tournament against S A , Great Britain and Japan.
In 1980 he went to Japan for 3 and a half months and trained three classes a day, five days a week with Sensei Higaonna. On Fridays he trained with Sensei Shuji Tazaki (Seiwa Kai Goju) and on Saturdays he did Iaido (sword drawing). Before leaving Japan, he was given the honour of doing his grading with an all Japanese group and was graded to fifth dan .On his way home he stopped off in England and trained at a Aikido dojo for 10 days before returning.
Unfortunately with Cape Town being so far from Johannesburg he did not mix much with Sensei Etienne Coetzee, who was head of the IOGKF and he later broke away totally on his own. He has trained with Senseiís Chris Thompson, Nigel Jackson, Bakkies Laubscher, Stuart Booth and Malcolm Dorfman to name just a few.
In 1972/3, he was the captain of the S A ďBĒ team against a team from England. Since 1975 he has refereed at least one or two national tournaments every year and is still doing it. (He hasn't refereed at national tournaments due to being the manager.) In 1985/6 he was manager of the Western Province junior team. In 1994 he was re-graded to A-Class referee
He spent time as the Chief referee of the Western Province as well as on the national referees panel. In 1985 at the African Games he received his Continental B Class Judge status. In 1997 he was the Manager for the Western Province Junior and Senior team and also the assistant Coach. Currently he is the Manager of the Western Province Senior Team.
Today he is still very involved with training and teaching . He heads the S A Gorei Karate group with about 500 students in 17 dojoís in the Western Province and Boland areas. He specialises in self defence training within the Goju Ryu style and although not contest orientated, there are some of his students in the provincial teams. He has trained in most of the traditional Kobudo weapons and have devised his own curriculum for the Bo, Sai and Tonfa as well as devising a basic kata for the Tonfa, basic kumite for the Bo and also a basic kata for the basic punches, blocks and kicks. He teaches all the Goju Katas and as an extra, the basic J K A katas (Heian 1 to 5, Tekki and Bassaidai) as well as two Bo katas and two Sai katas
His has achieved the above despite the following disadvantages:
A) He was born with a type of polio (he do not have shoulder joints and cannot straighten his arms higher than his shoulders. He had to develop his body with weights, especially his shoulder muscles)
B) He suffer from Gout which attacks the joints from time to time. Neither of these problems has ever stopped him from training or teaching. He has learned to work around the gout attacks as they only attack either his arms or feet and never both at the same time.
He still trains three mornings a week from 5.30 to 7.00 am,( black belts only) excluding the training he does with his classes. He teaches 5 days a week, Monday to Friday, with about 6 classes of one and a half hours each per day.

---
Sensei Samuel Guerios - Puerto Rico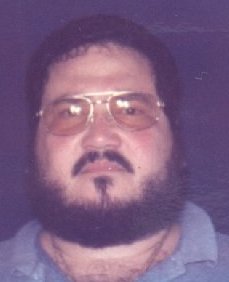 Samuel Guerrios was born in Arecibo, Puerto Rico in 1961. He has an associate degree in Emergency Medical Technician Paramedic (EMT-P), Licence number 0353 which was granted by the Department of Health of Puerto Rico in 1980. He is the President of the National Federation of Federal Employees (NFFE) Local 2158 in 1997. He works with the Department of Defence (DOD), Motor Vechicle Operator (MVO) Handy Cap Transportation Division, Fort Buchanan, Puerto Rico Antilles Consolidated School System (ACSS). He also acts as a Graphic Artist and is certified in Computer Repairs.
He began his study of Karate when he was Ten Years old in 1971 with Teacher Richard Alberto Betancourt Bery (Hanshi 7 Dan Piuk Tae Wado Ryu) obtaining Black Belt in 1977 and later 2nd Dan. In 1980, he began the study of Shotokan Karate Do, reaching 4th Dan with Omar Abreu Shihan, 6th Dan. He also studied Shorinji Kempo with Eduardo Guerrios Sensei, 3rd Dan.
He founded the school, Kanzen Shotokan Karate Do (KASHOKA) and was the co-founder as the General Secretary of the Asociacion Puertoriquena Shotokan Karate Do (APUSHOKA) which received recognition from the Japan Karate Association (JKA).
---
---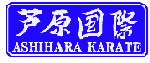 Return to Home Page
---

Updated by Hoosain Narker