Seychelles

---

---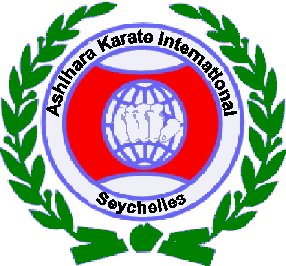 Shibucho Egbert Moustache

HISTORY & EXPERIENCE :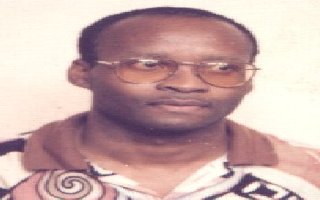 1960 - born September 26.
1978 - Started training in Judo.
1980 - Started training in Karate - with Philip Moustache and others in Kime Ryu, a mixed system.
1983 - Met and trained with Henry Naiken who currently heads his own school called Aikendo.
1985 - Restarted with Philip Moustache. Became a founder member when the school joined the Ryobukai Karate do.
1986 - Philip Moustache, myself and two others converted to Kyokushin Karate. In that same year, I was promoted to Shodan by Shihan A.K. Ismail
1987-1993 - Left for studies to California, USA. During that period trained with Sensei Kiyoshi Yamazaki (7th Dan) at hisAnaheim dojo. Also did Moo Yea Do with Tiger Yang, a 9th Dan Actor at his Fullerton Headquarters. I also spent time training with the Shotokan and Full Contact clubs at the California State University of Fullerton.
1993 - Returned to Seychelles as a Nidan in Ryobukai Karate-Do. Opened my own dojo under the Ryobukai banner and joined the Seychelles Karate Federation.
1995 - Competed in the First All Africa Knock Down Karate Championships in Cape Town, South Africa. Whilst in South Africa, met with Hoosain Narker and after discussion was impressed and decided to join Ashihara Karate. Later that same year, returned to South Africa with a group of students for a two weeks intensive training course at the Honbu dojo.
1996 - Invited Shihan Narker to Seychelles to conduct a gasshuku and grading.
1997 - Elected Chairman of the Seychelles Karate Federation.
1998 - Manager of the Seychelles All Styles team that placed Second in Germany.
Present
Currently working as Finance Controller of the Seychelles Housing Development Corporation, the largest Mortgage lending institution in the Seychelles. He holds a Doctor's degree in Business Administration with the Southern California University for Professional Studies and is a Public Accountant. He also operates an accounting firm (Moustache Associates) and he currently serves as the Chairman of the Seychelles All Styles Karate Federation (2002).
Senior Students
Egbert Moustache - Sandan
Vincent Benstrong - Shodan Ho (Mahe)
Marie-Antoine Radegonde - Shodan Ho (La Digue)
Laina Adrienne - Shodan Ho (La Digue)
Others coming soon!
Contact Details
P. O. Box 444, Victoria, Mahe, Seychelles
Tel. H + 248 32 42 93
Tel. W+248 34 44 40
Fax. H +248 32 4293
Fax. W+248 225309
email.fcshdc@seychelles.net
Training Details


Mont Fleuri (Main Dojo)
Mon/Wed/Fri
5.00 - 6.45pm
Saturday
10.00 -11.30am
Sunday
3.00 - 4.30pm
Mont Fleuri School
Wednesday
3.00 - 4.30pm
Anse Aux Pins
Tuesday & Thursday
5.00 - 6.00pm: Beginners
6.15 - 7.30pm: Intermediate
Saturday
4.00 - 5.00pm

Grand Anse School
Tuesday & Thursday

2.30 - 3.45pm

Beau Vallon School
Tues & Thursday's
3.00 - 4.00pm

La Digue Island
Tues & Thursday's
4.30 - 5.30pm: Beginners
6.00 - 7.30pm: Intermediate/Advanced
Saturday
1.30 - 3.00pm

Praslin Island
Dojo Opening Soon

English River School Mon & Friday's
3.00 - 4.00pm.
Dojo Kun Creole
1. Nou pou touletan kortoizye.
2. Nou pou fer nou mie dan tou sa ki nou antrepran.
3. Nou pou kontinye improve nou lespri e teknik.
4. Nou pou metenir en lespri challenging.
5. Nou pou fer refleksion lo noumem ozordi, e fer tou pou improve nou pou demain.
6. Nou pou fer Karate koman en moyen pou konn semain lavi limem.
For further information please visit the official Seychelles Web Page at:
http://ashihara.8k.com/
---
---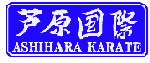 Return to Home Page
---

Updated by Hoosain Narker