Lineage

---

---
Ashihara Karate Lineage

Gichin Funakoshi
(18?-1957)
Shotokan Karate


Sonei Chu

Goju Karate
I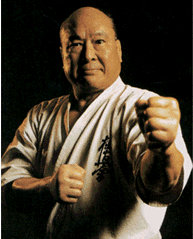 Masutatsu Oyama
(1923-1994)
Kyokushin Kai Kan (1955)
I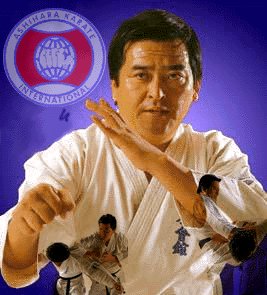 Hideyuki Ashiwara
(1944-1995)
Ashihara Kai Kan (1980)
I
The following are the Organisations/Styles that evolved from Ashihara Karate. All of these maintained the Sabaki principles of Ashihara Karate as is while others modified it and/or improved on it.Of the ten groups, only two continue under the Ashihara banner.
Kazuyoshi Ishii
Seido Kaikan (1980)

Joko Ninomiya
Enshin Kaikan (1988)

Ferhat Ozsert
Zen Nihon Budo Karate (1989)

Ivan Zavetchanos
Asahi International Karate (1989)

Hoosain Narker
Ashihara Karate International (1993)

David Cook
Tsu Shin Gen (1995)

Hidenori Ashihara
NIKO (1995)

Ray Geraneo
Kenka Karate (1995)

Makoto Hiro Hara (Yoshida)
Shin Taii Kudo (1996)

Nihat Yigit
GoshinKaiKan (1999)
Kindly note that the logos are the property of the respective Organisations concerned.
---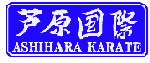 Return to Home Page
---
Updated by Hoosain Narker