Training Camps
---

---

Ashihara Karate in South Africa holds two major training camps each year - the Kangeiko (Winter Camp) held around June and the Shochugeiko (Summer Camp) held at the beginning of December. Both these camps are held over a weekend and is hosted by the Honbu and takes place at the Cape Times Fresh Air Camp in Simons Town. Every second year the Honbu also holds a Haru Geiko (Spring Training Camp).
Smaller, regional training camps are also held throughout the year in South Africa and member countries.
Dates for 1998
28 - 30 May : Winter Gasshuku
6 - 8 August : Spring Gasshuku
26 - 28 Nov : Summer Gasshuku
Ashihara Karate
10 May 1999
Dear Parent/Guardian/Member
ANNUAL WINTER/SUMMER CAMP
We will be having our Annual Training Camp (Kangeiko/Shochugeiko) at the Cape Times Fresh Air Camp (Froggy's Pond) on __________. Froggy's Pond is a bungalow facility close in Simon's Town, Cape. Training starts on Friday at 6.00pm and ends at 3.30pm on Sunday.
As you may know, our Camps are always a great success and the standard of instruction is very high. This year it is expected to continue with this tradition. Students from all over attend our camps and as space is limited, please register as soon as possible.
Kindly note the following:
1. Venue : Blue Waters Bungalows, Strandfontein.
2. Date : Friday May 28 (26 November) to Sunday May 30 (28 November) 1999.
3. Registration : All students must report at the camp by 6.00 pm on the Friday.
4. Costs :$50.00 per student. This includes the cost of food, accommodation and instruction.
5. Grading
A. All students wishing to grade to the next level must attend this camp.
6. What's needed:
Participants are requested to bring along the following items:
a. A sleeping bag/blanket/pillow, b. Karate Gi - 2 if possible, c. Track Suit, d. Running shoes, e. 3 T-shirts, f. Washing utensils - (towel, face-cloth, tooth-brush, etc.), g. Eating utensils - (soup plate, spoon, fork, etc.), h. Bathing suit.
7. All participants will be issued with a certificate of attendance.
Yours sincerely
Hoosain Narker
The following programme is the format for a three day training camp.
GASSHUKU PROGRAMME
Friday
6.00pm -Arrival & Registration
8.00 - 9.00pm - Session 1
Saturday
1.00 - 2.30am: Session 2
6.00 - 8.00: Session 3
Breakfast
10.00-12.00: Session 4
Snacks
2.00 - 4.00pm: Session 5
Lunch
6.00 - 7.30: Session 6
Supper
Sunday
7.00 - 8.30am: Session 7
Breakfast
10.00 - 11.00: Session 8
11.15 - 12.15: Session 9
Lunch
1.00 - 2.30pm: Session 10
3.00 - End of Camp
3.30- Depart
---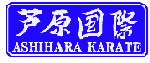 Return to Home Page
---
Updated by Hoosain Narker