Canada

---

---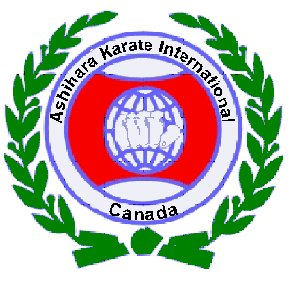 Shibucho Shane Mussche

Background :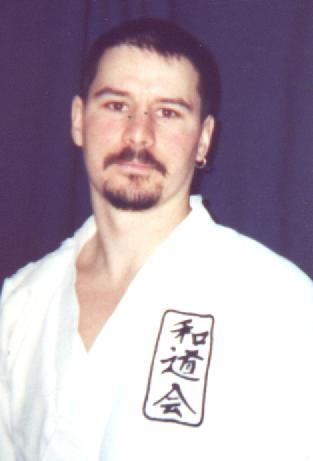 There were two things I loved as a child. Martial Arts and Godzilla. Every weekend I would sit in front of the television waiting to see what it would bring me. I don't know which I liked better but I did grow out of Godzilla. Guess you could say I grew into the Martial Arts. Although I begged my parents to get me into karate from about the age of 5, it wasn't until I was 12 that I was able to do so. My parents divorced when I was young and my mother couldn't afford to pay for the lessons I so badly wanted. My first exposure to the martial arts came from a Judo course offered by my school during the summer months. Five days a week for two months. I was in my glory. Shortly after the completion of the summer Judo course, a friend of mine told me about a Karate class being taught at a local recreation center. At $15.00 a month it was just right for my mother to afford.
In March of 1985 I started my first classes in Wado-Kai Karate under Ed Baughn, Matt Crease and John Liberty. I loved it. I put in 110%, went to both children and adult class (4 hours total) and quickly became one of my instructor's most promising students.
When I wasn't training at the club I was training at home or reading about the martial arts. An interesting thing occurred around the time I was a blue belt (2nd Kyu). The more I read about the martial arts the more I began to realise I wasn't getting what I wanted. I was doing lot of tournaments and doing really well but everything I read about point fighting started to make me doubt my actual ability to defend myself on the street. As much as I loved my Instructor(John Liberty) I left him in 1988 and began studying under Barry lane. Barry Lane was teaching a lot of the Ju-Jitsu and tai-sabaki that was in Wado and that appealled to me.
In June of '92 I received my black belt and instructors certificatefrom Sensei Barry Lane and the late Masaru Shintani. Now my journey was ready to begin.
As content as I was with my progress I knew I still had a lot to learn and I continued to practice and read as much as I could. At this time I also started looking into Zen and other styles of martial arts to try and improve my understanding. Every payday I would go downtown and visit "Zen Books" a local martial arts book store and pick up a new book to study. How was I to know that one such trip would change my approach and outlook on Karate forever. That trip resulted in me acquiring a copy of Hideyuki Ashihara's "Fighting Karate". Wow! I had to learn Ashihara Karate. One problem. No clubs in Canada. So I studied what I had and researched as much as I could. Over time I acquired tapes, books and articles on Ashihara and it's off shoot Enshin Karate. I still pursue my goal to learn Ashihara karate. It saddens me that I was never able to meet the late Hideyuki Ashihara and tell him the effect his karate has had on my own karate. I hope to repay the debt by helping to spread Ashihara Karate. Always looking for new things to learn and improve my karate I started taking Judo in 1999 and Wing Chun Kung-Fu in 2001. Both of these styles have had a positive effect on my karate. Time will tell what new things my journey will bring me in my quest to understand Karate.
Senior Students
Shane Mussche - Shodan

Others coming soon!
Contact Details





Training Details
For further information please visit the Canadian Web Page at:
http://www.ashiharacanada.s5.com
---
---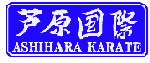 Return to Home Page
---

Updated by Hoosain Narker