Holland (the Netherlands)

---

---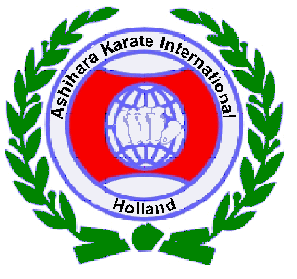 Shibucho Harry Gorter

Background :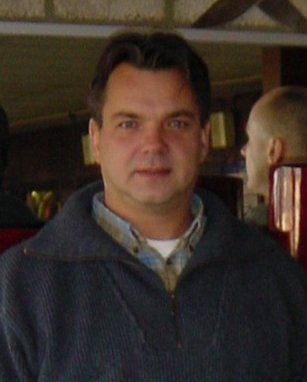 I was born on April, 16th 1961 in the Netherlands in a town called Deventer.
I have a 25 years background on Martial Arts and never stopped training. I am running dojos from 1983 till today. I started 1976 with Chinese Boxing. In 1977 I changed to Kyokushin Karate. I trained Kyokushin Karate till 1991. In the years 1989-1991 I changed from Kyokushin to Ashihara Karate. I was in the first group of teachers that became certified by David Cook and who start teaching Ashihara in Netherlands. I still train and teach Ashihara Karate today, but we left the AIKO/IBK organization for several reasons a few years ago.
In 1995 I also became interested in the Kyokushin Budokai style of Jon Bluming (10th Degree). Kyokushin Budokai exists of Karate/Kick-boxing in combination with throwing technique and ground work. After an intensive instructor course I became a certified instructor in Kyokushin Budokai. In 1997 we start training in another concept of total fight: The Pancrase style of Bas Rutten. After following an very good instructor course lead by Bas Rutten assisted by Leon van Dijk and sometimes by Marco Ruas I became a certified instructor in 1998.
Today I teach and train Ashihara Karate , Pancrase and Ashihara Allround. The Ashihara Allround style is developed over the last years and is best to describe as a mixture of Ashihara Karate, EWO, Pancrase and Vale Tudo. It accomplish the total-fight concept. Ashihara Karate works very well for the 'Standing' part, Sabaki concept and throwing techniques in Total Fighting. I am currently holding a 4th Degree. I also have dan grades in other disciplines.
In 1993 I met Hoosain Narker at a summer camp of the AIKO in Hengelo the Netherlands. Although we only had little conversations I was very impressed by him as a person an as a budoka. I think he has the right KOKORO. A year or two later I heard then that he split off the AIKO and started the AKI. I think this was a very good initiative. I heard and read a lot about the AKI and I got interested to join. Now I am very proud to be a member of the AKI and to have the opportunity to promote the AKI and Ashihara Karate to the Netherlands.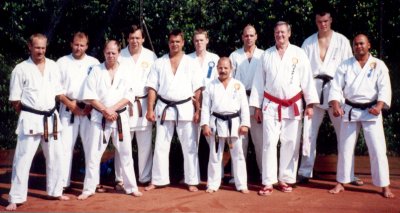 Harry with instructors of the International BudoKai
Senior Students
Harry Gorter - Yondan
Henk Riethorst - Sandan
Franco Tigele - Shodan
Others coming soon!
Contact Details
Burg. Crommelinlaan 13,
7431 HC Diepenveen
The Netherlands
Tel.: +31 570 591805
Mobile: +31 6 51214234
Email: hjgorter@hotmail.com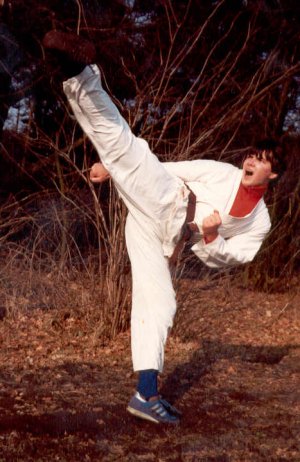 a Young Harry doing Yoko Geri
Training Details
Dojo Diepenveen
Sportzaal school Slingerbos
Slingerbos 2, Diepenveen
Tel + 31 6 51214234

Wednesday
18.00 - 19.00 Level: children
19.00 - 20.30 All levels Seniors

Saturday
10.00 - 11.00 Level: Children
11.00 - 12.15 All levels seniors

Teacher: Harry Gorter

Dojo Zelhem
Sportzaal Torbecke
Torbeckelaan 11 Zelhem
Tel +31 6 51214234

Monday 20.00 - 22.00 All levels

Friday: 19.30 - 21.30 All levels

Teachers: Harry Gorter / Henk Riethorst

Instructor's Training
Diepenveen Dojo

Sunday (once per 2 weeks)
10.00 - 12.00 Cadre training

Teachers Harry Gorter and Henk Riethorst
Dojo Kun in Dutch
1. Wij zullen altijd beleeft zijn.
2. Wij zullen er altijd naar streven om ons best te doen.
3. Wij zullen doorgaan met het verbeteren van onze geestdrift en techniek.
4. Wij blijven een geest die open is voor uitdagingen behouden.
5. Wij zullen vandag kijken naar onzezelf en ons voor morgen verbeteren.
6. Wij zullen Karate beoefenen als een manier om het leven zelf te ontdekken.
For further information please visit the Dutch Web Page at:
http://www.ashiharaholland.com
---
---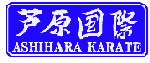 Return to Home Page
---

Updated by Hoosain Narker