Order Form

---

---
Order Form
---
Please fill in your mailing details and payment type.
           First name 
            Last name 
       Street Address 
          Town/Suburb 
                State 
        Post/Zip Code 
              Country 
         VHS-NTSC/PAL 
Payment

Card Number 
Expiry Date (day/month/year)

Please submit the last three digits on the reverse of the card below.

CVV 

When sending cheque (payable in US Currency)or a money order,

please make it payable to I.H. Narker.

Comments & Questions
- (click to send the Order Form)
Just click on the mailbox for any other comments or questions!

---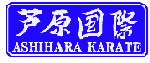 Return to Home Page
---

Updated by Hoosain Narker